Costa Rica for Investors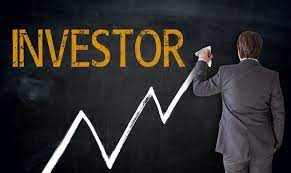 Costa Rica, nestled between the Pacific Ocean and the Caribbean Sea, has become more than just one of the most popular tourist destinations. For potential investors, this vibrant nation offers both unique lifestyle and investment opportunities, especially in the real estate sector. However, every savvy investor knows that just because a place is a popular investment doesn't mean everyone is buying the right property in the right place. For this reason we have compiled this brief guide to land prices in Costa Rica.
Northern Guanacaste - A Strategic Investment Area
The northwestern part of Costa Rica in Guanacaste province (often referred to as the "Gold Coast) is a prime real estate hotspot. Towns such as Playa Tamarindo, Playa Flamingo, Playa Langosta and others in this area are sought after locations where both beachfront and mountain-view properties are available. With land located near city amenities and some within walking distance to the beach, the region is ripe with investment opportunities that cater to diverse preferences. However, finding that special property in the ideal location where it will hold and increase in value requires local knowledge and experience. If you are planning to invest on the Gold Coast, you may want to read the FAQ's and get informed on the first steps. 
Factors that Affect Land Prices in Costa Rica
There are many factors that determine Costa Rica land prices, not all of them obvious to the new investor. Here is a list of the major factors every investor should take into consideration before deciding where to buy a property in Costa Rica.
Proximity to the Beach and Property Value
Proximity to the beach significantly amplifies property value. Beachfront or near-beach properties in the Gold Coast region are in high demand. Being close to the beach not only provides direct access to one of the country's primary natural attractions but also aligns with the desires of many investors and expatriates seeking the ideal blend of relaxation and potential rental income. Such properties, due to their strategic location, command higher prices and often present faster appreciation rates, making them a top consideration for serious real estate investors in Costa Rica.
Proximity to Amenities
The convenience of being close to essential services or city centers can't be overstated. Properties that offer walking distance access to supermarkets, medical facilities, schools, and recreational areas see a surge in demand. Moreover, the blend of modern city-life amenities with Costa Rica's natural beauty creates an unparalleled living experience. As such, properties that boast close proximity to such amenities not only offer a lifestyle advantage but also command premium prices. This premium is often reflected in both initial purchase prices and potential rental incomes, which makes them appealing to both residential and investor buyers.
Ocean and/or Mountain Views
In a nation renowned for its natural beauty, properties that offer beautiful views stand out as premium investments. Ocean views, especially panoramic vistas that capture the vast expanse of the Pacific Ocean, add significant value to properties. It's not just about the aesthetic appeal; it's about the lifestyle of waking up to the soothing sounds of the waves or enjoying sunsets over the water. Similarly, mountain views, or valley views, with their cooler climates and diverse flora and fauna, provide a tranquil setting. Both ocean and mountain-view properties are in high demand, which drives up their valuation, making them a lucrative investment option.
Infrastructure
An often overlooked but crucial factor in determining property value is the state of local infrastructure. Properties with easy access to well-maintained roads reduce commute times and transportation costs. Reliable water and electricity supply are foundational for everyday living and can significantly affect the desirability of a location. Moreover, areas that have sound telecommunications infrastructure, including high-speed internet access, are crucial for the modern homeowner or entrepreneur looking to set up shop. Investing in areas with robust infrastructure ensures that the property remains desirable, commands a higher resale value, and offers the conveniences that residents and businesses increasingly demand.
Development Potential
The potential for development is a goldmine for savvy investors. While untouched land exudes natural charm, its value amplifies exponentially if it's suitable for development. Whether you're eyeing commercial ventures such as hotels, resorts, or shopping centers, or residential projects like gated communities or apartment complexes, the right piece of land can be transformative. Furthermore, areas marked by the government or local bodies for future infrastructural or touristic development can see their land prices skyrocket in anticipation. Investors should keep a keen eye on such areas and also ensure that the land's legalities, such as zoning permissions, are clear to maximize returns on their investment.
Foreign Investment and Economic Stability
Costa Rica stands out in Central America for its long-standing democratic traditions and socio-political stability. The nation's commitment to peace, abolition of its military, and sustained focus on enhancing education and healthcare systems have culminated in a stable political environment, making it a favored destination for foreign investments. The country's geostrategic location, functioning as a bridge between North and South America, positions it as a gateway for commerce and international relations, augmenting its appeal for commercial development ventures.
Tax Implications
Investing in Costa Rica is made even more enticing thanks to its friendly tax structure. Property taxes are generally low compared to North American and European standards. Furthermore, the absence of capital gains taxes on real estate sales means potential higher returns on property investments. However, the tax landscape can be intricate, so it's crucial for investors to seek guidance from local tax professionals to ensure compliance and maximize fiscal benefits.
Infrastructure Development and Its Impact on Property Value
Historically, some parts of Costa Rica were less attractive to investors due to accessibility challenges. However, with the government and private sector's continued investment in infrastructure development, roads, bridges, and public utilities have seen significant improvement. This, in turn, has augmented the value of previously overlooked regions. Smart investors are now scouting areas earmarked for future infrastructural projects. Proximity to evolving hubs, like the new Flamingo Marina, indicates regions where land prices are likely to appreciate rapidly.
Understanding Local Customs and Building Trust
While Costa Rica is welcoming to foreigners, understanding and respecting local traditions and customs can significantly impact the success of an investment. It's more than just business transactions; it's about building relationships. Engaging in community events, supporting local causes, and seeking endorsements from local leaders can bridge cultural gaps. Hiring local experts or representatives can facilitate smoother interactions, ensuring that both parties feel respected and valued.
Environmental Regulations and Their Impact on Development
Costa Rica's reputation as an ecological haven isn't accidental. The nation takes its commitment to the environment seriously. This ethos translates to strict environmental regulations, especially concerning real estate development near ecologically sensitive areas. Investors should be diligent, researching any restrictions or requirements before making purchasing decisions. This approach ensures that development endeavors are sustainable, aligning with both environmental best practices and regulatory standards.
Potential Risks and How to Mitigate Them
Every investment landscape has inherent risks, and Costa Rica is no exception. Issues like land title disputes, the rights of squatters, or vulnerability to natural events like earthquakes or floods require proactive planning. Before purchasing, investors should undertake thorough due diligence, verifying property titles and boundaries. Engaging with local legal experts and understanding the intricacies of Costa Rican property laws can be invaluable. Moreover, securing comprehensive insurance policies can mitigate potential financial risks tied to natural calamities.
Exclusive Gated Communities and Residential Lots
For those seeking a blend of luxury, security, and community, choosing an exclusive gated community may be the best choice. These communities often come equipped with state-of-the-art amenities such as private pools, fitness centers, club houses, and even golf courses. The enhanced security measures, like 24/7 surveillance and guarded entrances, offer peace of mind. Residential lots within these confines are increasingly popular among expatriates and affluent locals alike. Investing in such properties not only provides a luxurious living experience but also promises a sustainable and appreciating asset in the long run.
Conclusion: Crafting a Balanced Investment Strategy
Investing in Costa Rica promises both beauty and substantial returns. By understanding the local landscape and partnering with local experts, investors can craft a strategy that's both profitable and harmonious with Costa Rica's ethos.