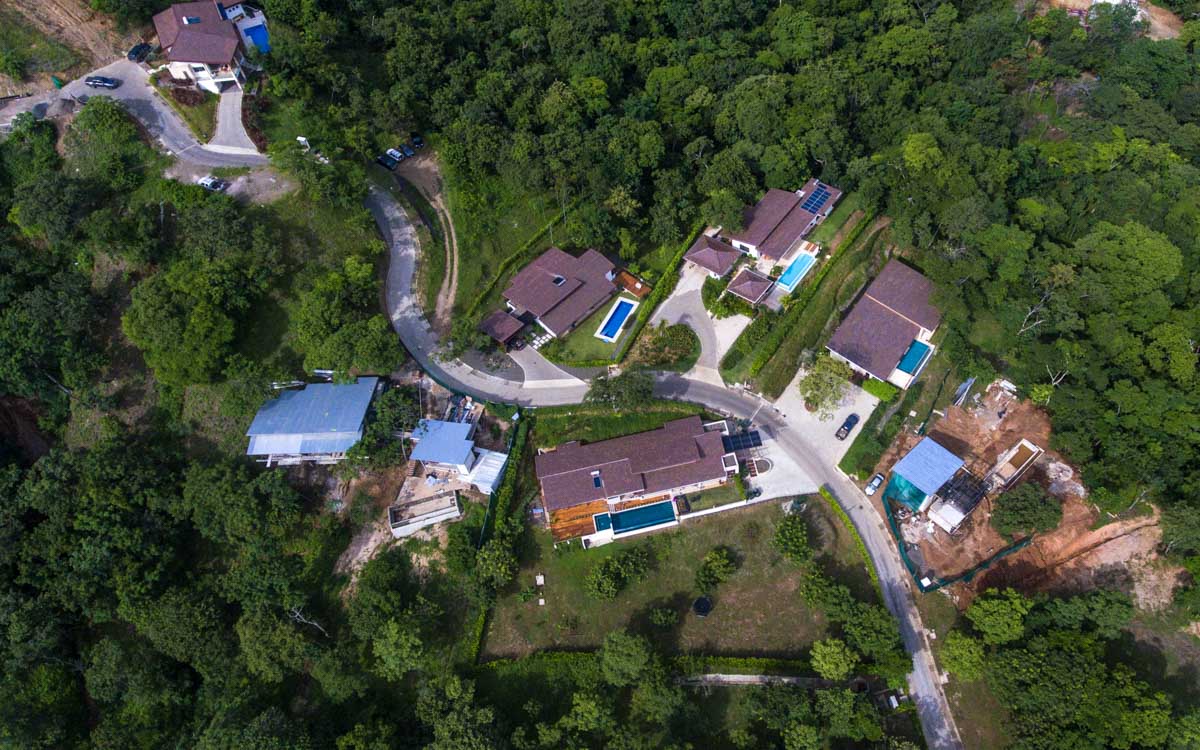 The development of Las Ventanas de Playa Grande is a 153-hectares private gated community between two of Costa Rica's most renown beaches: Playa Grande and Playa Conchal. Developed along the North Pacific, the oceanview properties display southern views of Las Baulas National Marine Park overlooking Playa Grande and the Tamarindo Estuary. The brand new subdivision of San Pedro, features 360° oceanviews with Las Catalinas islands on the northern horizon. 
With four private schools (most of them US accredited) and nearly 30 miles of beaches accessible in under 30 minutes, Las Ventanas de Playa Grande has a very convenient and strategic location. It is also bordered by natural landscapes, environmentally protected lands and wildlife conservation areas. At Las Ventanas, the development has its own water concessions, meaning that as a community, the costs are shared and included in the neighborhood's HOA fees. 
Las Ventanas de Playa Grande is home to more than 30 full time residents that live within the three subdivisions: La Sabana, El Roble and Caracara. There's also a fourth subdivision being built called San Pedro. The subdivision is home to the community's new clubhouse, a west-facing oceanview clubhouse with an infinity pool and family recreational areas. Other amenities in the neighborhood include a nature and bike trail, 24/7 security, organic community gardens which are home to more than 150 types of fruit trees, herbs and medicinal plants, a recently built skatepark located in the communitiy's outdoor recreational park called The Playground, and exclusive back-door access to some of the most secluded white sand beaches in the Gold Coast, including Bahía de los Piratas that is just a short 5-minute drive away.
The architectural style of Las Ventanas de Playa Grande was chosen as an adaptation to Guanacaste's dry tropical forest, native climate and ecosystem in order to blend in and function with the natural landscape. The west-facing Owner's Clubhouse, situated near Cerro Almendro's peak in the subdivision of La Sabana, is one of the highest viewpoints in Santa Cruz. The recreational areas and the infinity pool are the main focus for the community to gather in a clean, family-friendly space to socialize and enjoy our very popular sunsets.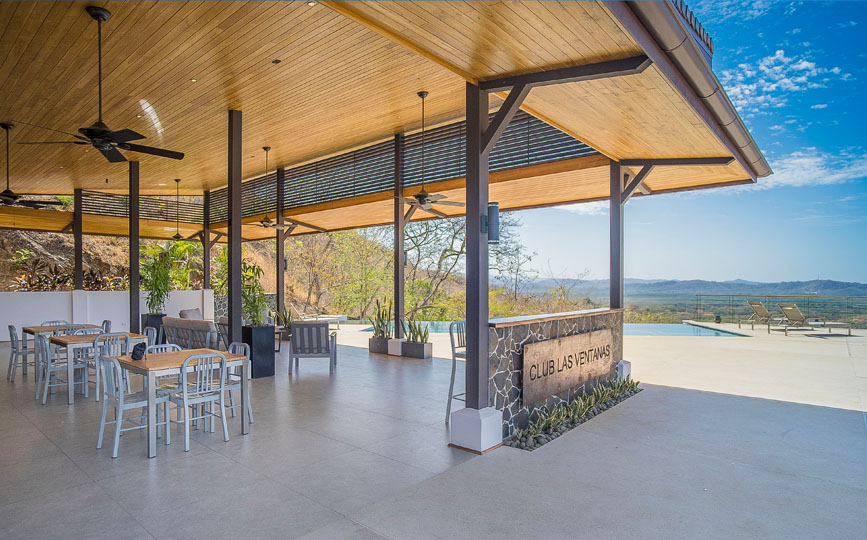 Only 15 minutes North of Playa Tamarindo, this is the perfect location for a family who wants to be quiet and secluded but close to all amenities that Tamarindo has to offer. Contact us for more details or your private tour of Las Ventanas de Playa Grande.