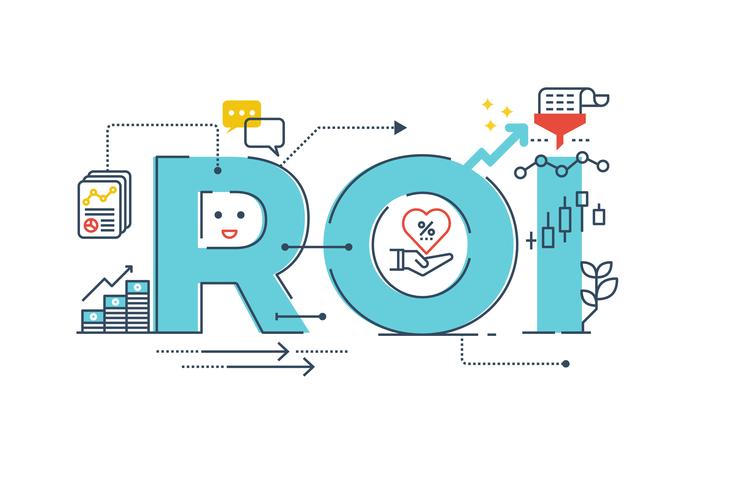 By definition, return on investment (ROI) is a ratio between net profit (over a period) and cost of investment (resulting from an investment of some resources at a point in time). We are often asked to find "good rental income properties with high ROI". What can you expect? Let's go through more details. 
The properties in our area that we consider close to the beach are within 200m (600') from the beach or simply beachfront. They are in high demand by the buyers because they are easy to rent out to tourists coming to visit our area for a week or two, and great for the owners coming to visit a few weeks per year. They are "money makers" and considered great investments. The ocean view ones are renting faster and for a higher price per week because that's what the majority of tourists coming in vacation want so they are in even higher demand. Ocean views + close to the beach/beachfront are the #1 requests in our area. 
All properties close to the beach should rent in average for about 25 weeks per year if well maintained, comfortable and well advertised with good pictures. An easy way to budget the expected annual gross rental incomes of those properties is to multiply the value of the property (or asking price) by 10% to 12%. So it would be safe to say that a condominium of 400,000 should bring 40,000 to 48,000 gross incomes per year. It can be more, it can be less but the rental history of the properties we sold in the last 5 years have proven to be a quite accurate way to budget the gross incomes. There is certain factors that can reduce the pourcentage of gross incomes: asking price too high versus its real value, reduced rental incomes because the owner uses the unit a few weeks per year in high season, bad pictures, bad maintenance, rental price too high compared to the competition, bad reviews, etc. Of course it is not a science but it is an easy way to budget the incomes when thinking buying a property. 
The typical expenses related to a rental income condominium are: HOA fees (Home Owner Association, called condo fees), property tax, luxury home tax (on certain properties), income tax, electricity, cable, internet, phone, water, commission on rentals, management fees, maid, maintenance, insurance on interior content (optional) and some legal fees. The typical expenses related to a rental income home are the same but with some additions: alarm system (optional), pool maintenance and gardener. Some homes also don't have HOA fees if they are not in a gated community. 
Typically, over half of the gross incomes will pay the expenses and the other portion should be a profit for the owner. Based on a 10% gross income versus the purchase price, we can expect between 0% and 5% NET return on investment (ROI) versus the purchase price. It is important to understand that the expenses of a 400,000 condo are almost the same than a 150,000 condo BUT the incomes of a 400,000 condo are much higher, which creates a bigger return on investment (ROI) on higher end properties. There are higher rental incomes on those high end properties because it is usually in a better location, with higher end finishes and in a luxury complex so renters pay more to be there than in a 150,000 condo. In general, higher end properties = higher ROI. 
You will find below 3 RENTAL BUDGET with projections of revenus and expenses in Playa Tamarindo. Keep in mind that each property is different and there's a lot of factors that can influence the incomes and expenses. Those 3 budgets are examples to help any future investor understanding the typical return on investment that should be expected when buying a property in Playa Tamarindo. The information is not a warranty of incomes and expenses; those numbers are made to help you making a budget and cannot be considered legal in any way. 
If you plan to buy your property with one of our Remax agent, we will be happy to prepare a personalised budget for the properties you will select after the tour. That way you will know ahead of time what to expect and will make a clear choice with all information in hand. Knowledge is the key to success!