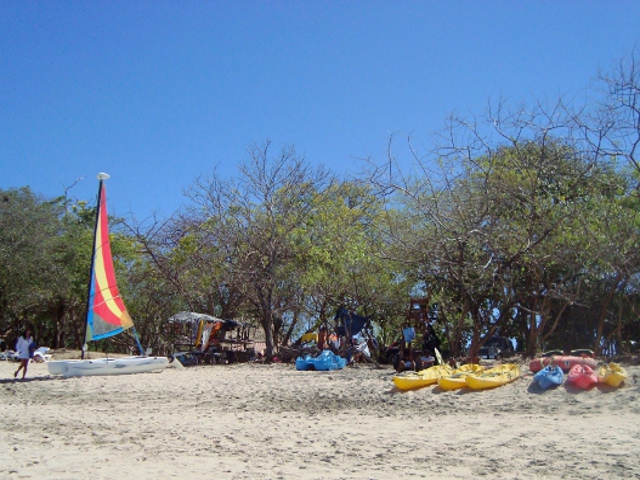 If you were wondering why three of the top five Re/max Caribbean Region agents are located in Costa Rica, this might help to answer your question. Weather is one of the primary draws for Costa Rica real estate buyers and vacationers from around the world.
Many of our clients who experience months of snow, ice, rain and grey surroundings are looking for warmth, sunshine, and tropical breezes, all of which we have in abundance. Costa Rica's diverse weather varies from province to province. Our Tamarindo office is located in the driest province, Guanacaste, on the spectacular North Pacific Coast. This area experiences excellent weather year round, with an average annual temperature between 85 and 89 degrees Fahrenheit. Costa Rica weather outlook for Liberia can be found by clicking this link.
Many of our real estate clients tell us that they weren't sure that spending time in a tropical climate would suit them because they would miss the change of seasons. However, they have come to love Costa Rica's two very distinct seasons, both of which are beautiful. The dry season runs from late November to late April, which coincides almost exactly with the frigid winters of our neighbors to the North. Americans, Canadians and Europeans are delighted to spend time here during these rainless months, soaking up the sun on our spectacular beaches.
Green season lasts from May to mid-November. Residents and savvy travelers know that this season offers some of the prettiest months in the year, when even the driest areas get lush with exotic plants and flowers, and often mean reduced rates at hotels and restaurants. Many green season days see bright sunny mornings and early afternoons before the tropical afternoon showers begin. The rain is a wonderful excuse to lounge on your recently purchased covered terrace with a good book, take that siesta that you never get around to up North, or meet newly-found friends in a local restaurant for a cocktail.