Healthcare • Climate • Global Accessibility • The People • Costa Rica Schools
In Costa Rica it's all about Lifestyle!
This is a country of unequalled beauty, with friendly people, a high standard of living and a fascinating blend of local and foreign cultures that truly make it the jewel of Central America. Costa Rica is well know for the premium that it places on peace, education and democracy, and is often referred to as "the Switzerland of Central America"
Peaceful and Stable Political Conditions
In 1949 the government abolished the army, allocating all would be military expenses to education and health care. As a direct result, the literacy rate rose to 95% and still continues to be one of the highest rates in the Americas.
Healthy Living
Costa Rica enjoys a high standard of health, and many people come here to reduce their daily stress, live in a clean environment, or benefit from the affordable, quality medical care. If you are ready for a change to healthy diet, Costa Rica is the perfect place. A wide variety of tropical fruit is shipped from Costa Rica around the world. The full flavor of these, though, can only be truly enjoyed right here in Costa Rica where the fruit is tree-ripened. Watermelon, pineapple, mangoes, avocadoes, bananas, papaya, passion fruit, guava, and cantaloupe are inexpensive and plentiful. Try the refrescos or natural fruit juice blends served at the local restaurants or sodas.
Costa Rica Food and Drink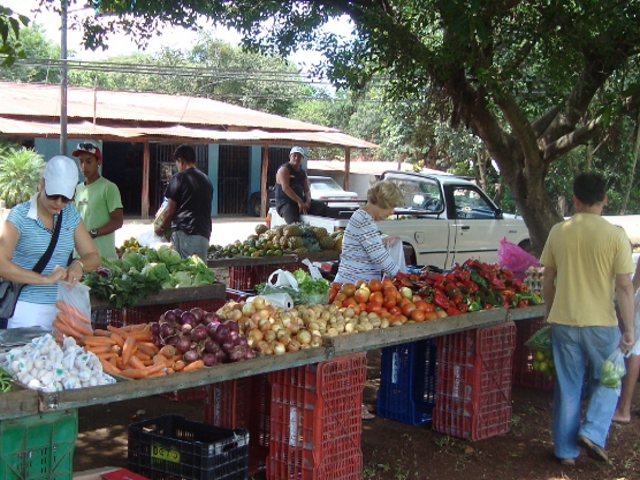 Costa Rica is one of the world's top fishing destinations, and when you try fish here, you'll know why. Whether you catch the fish yourself, purchase it from a local fisherman, or order it at one of the many inexpensive local restaurants, you are sure to be impressed. The mahi mahi, red snapper, tuna, shrimp, lobster and other sea food are the finest and freshest in the world.
Of course, since Costa Rica has become more popular with foreigners, your favorite foods from home can also be found at even the smallest markets. For instance, wasabi and ginger for your fresh tuna, gnocchi for your home-made pasta sauce, and cranberries for your holiday turkey can all be purchased in Tamarindo's local grocery stores. And have we mentioned the coffee? Absolutely the best you will ever drink.
Costa Rica has potable water in most places in the country, which makes living, visiting and traveling pleasant and simple. Moreover, Costa Ricans are very conscious of cleanliness, and it is safe to dine out at restaurants, bars and sodas throughout the country. Montezuma never visited Costa Rica ;)
No wonder some of our agents are ranked in the Top Ten RE/MAX International Realtors in the world. Their satisfied clients have traveled from around the globe to purchase their piece of Costa Rica real estate paradise. Costa Rica living - it IS all about the lifestyle.