Pristine white sand cove - Often ranked as Costa Rica's most beautiful beach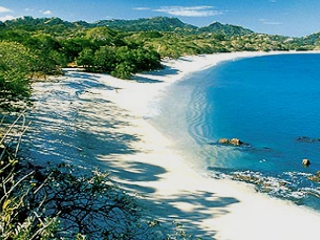 Playa Conchal in Costa Rica is situated on the North Pacific Coast, between the popular towns of Tamarindo and Flamingo. Conchal real estate is characterized by the five star 2,600 acre Reserva Conchal five star resort situated on its north end with luxury Costa Rica homes, lots and condos. The good news is that due to the strict zoning and environmental protection laws, the resort boasts low rise construction that is almost invisible from the pristine beach. The southern end of Conchal real estate is mixed, with some single family homes and lots, and also a few smaller Playa Conchal condo projects.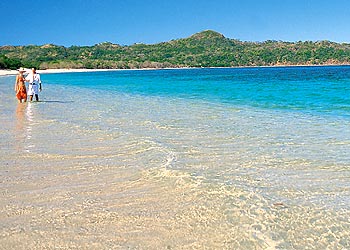 Conchal means "shell" in Spanish, and you'll notice that the sand is actually made up of tiny white and pink shells. The beach is wonderful for swimming, and Conchal property owners enjoying strolling the bay at sunrise and sunset when it's particularly tranquil. Other than the Reserva Conchal resort, which is restricted to guests of the Westin hotel and real estate owners, there is not much at Conchal in the way of shops and restaurants other than one small hotel and restaurant at the very southern end. The Country Day School is situated in Conchal, just outside the gates of the resort.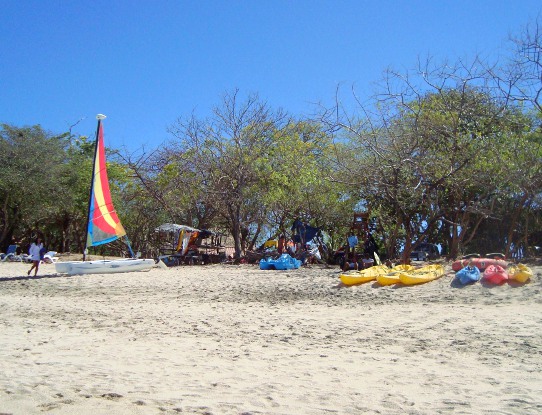 Conchal beach can be accessed on the north side via a beach road that runs from the small town of Brasilito, which is home to the gated community of Catalina Cove.
Be sure to watch the tides though, as part of the road gets washed out during high tide. If you see all the locals heading for their cars, do the same. 
The south end of the beach is accessed by means of a road that runs off the main trunk road to Playa Grande. Follow the signs to Pirate's Cove or Playa Piratas, a small beach adjacent to Conchal, and you can branch off either to Conchal or Piratas as you near the ocean.