Frequently Asked Questions and Advice for Those Considering Relocating to, or Investing in Costa Rica
Buying Costa Rica real estate is a fairly transparent process, but it is still important to do your research prior to purchasing property. To help you with your due diligence, we've prepared a list of frequently asked questions by our clients and friends who are considering investing, relocating, retiring or traveling in Costa Rica. Of course, we always advise that you confirm any legal details regarding property registration, closing costs and taxes with your Costa Rican attorney.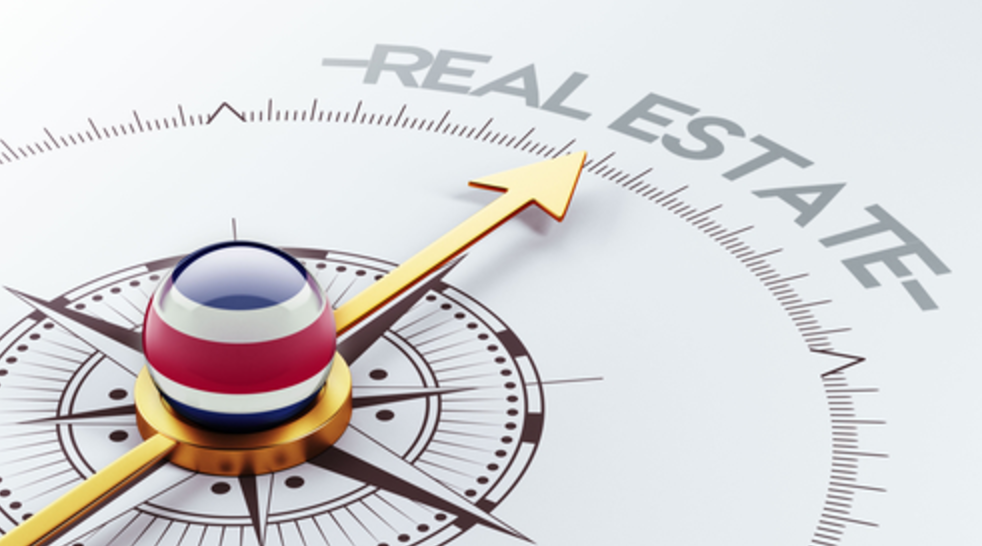 Where to start? The first thing to do is to determine the purpose of your purchase: investment, rental property, primary residence, etc. From the moment we know what is the purpose of the purchase, we can direct you to properties that meet your needs and budget. The price was, before Covid, usually negotiable, around 5%. Since Covid started, we have been in a seller's market and negotiation is very little if not inexistant. 
It is important to know that it is very difficult to borrow funds from a Costa Rican bank. In general, most buyers who require financing either borrow funds in their home country or find a property where the owner is willing to finance. Terms vary with owner financing and can sometimes be negotiated. The typical owner's financing is short term with 3 years maximum at an interest rate of 7-9%, with a 50% down payment. More information here: Financing for foreigners. Several structures exist that allow for owner financing in a manner that protects both buyer and seller. Your RE/MAX agent can help to explain the process to you, and your attorney would represent you in the process. 
I found a property I love, what is the next step? Make an offer with your realtor. When the offer is accepted on a property, it is mandatory by law to have a notary to verify the transaction and be represented. The seller will be represented by his lawyer, and you with your lawyer. We, at RE/MAX, work with notaries fluent in English, Spanish, and even some who speaks French. Your realtor will guide you from the very beginning until the closing date, and even after. 
Is there a Costa Rica MLS? Not publicly. Some local associations have supported and/or are recommending certain systems, but participation is not required and there is no one system supported by all the associations. But at RE/MAX Ocean Surf and Sun, we do have an internal MLS and it is including all listings of other agencies, listed by the owners and Remax listings. Good agents will know the best deals in their market and will show you their own listings and those of other agencies that fit your parameters. With our unique tool, we are able to present you all of the options available to find you the perfect property.
How much are closing costs in Costa Rica for the buyer? The Buyer is usually expected to pay for the 1.25% plus tax notarial fee as this work is mostly on the Buyer's behalf. The mandatory taxes and fees to pay to transfer a property are 1.5% (share transfer) or 2.4% (property transfer), levied on the highest of the fiscal value of the property or the purchase price. This tax is usually shared equally between the buyer and seller but it is subject to negotiation. The Escrow fees are also typically shared equally by the Buyer and Seller and are between 0.20% and 0.25% plus tax of the purchase price (with a minimum amount of a few hundred dollars per transaction). Closing costs are typically as follows:
1.25% plus tax for the notary to register the property in the National Property and perform closing duties. 

1.5% in goverment stamps and fees if you do a share transfer (that is, you assume the shares of an already established corporation that holds/owns a property). 

2.4% in government stamps and fees if you purchase a property in your own name or in the name of your own corporation. 

0.25% plus tax in Escrow fees commonly apply if you're going to use a third-party escrow such as Stewart Title. 
You can find more information and a calculator of closing costs HERE. 
Do I need my own attorney? Yes. We strongly recommend that you have your own representation in any transaction. The closing costs as noted above include the fees for your attorney.
Should I buy the property in my personal name? Foreigners in Costa Rica can own property in their own names. Purchasing property through a new or existing company or corporation (Ltda or S.A.) is very popular. To buy a property, and even a car, we recommend that the transaction is carried out on behalf of a Costa Rican corporation owned by the buyer. It's the notary who performs the opening of this company when purchasing a property or any other property of significant value. In this way, you are personally protected if there is a lawsuit of some sort. It is also a good way to save some taxes in your country. The cost is typically $800 to $1000 for the creation of a corporation. Note: corporations established solely to hold property are treated differently by the government than those set up to operate a business. Here is some information on operating and owning a business in Costa Rica. It s important you speak to a qualified attorney before setting up any corporation, and know the steps to create and maintain a corporation in Costa Rica. 
Do I need a Costa Rican partner in order to own Costa Rica property? No. Foreigners in Costa Rica can own property in their own names. Purchasing property through a new or existing company or corporation (Ltda or S.A.) is also very popular. With titled Costa Rica beachfront property (available in about 6% of the country including Tamarindo and Langosta), foreigners can own property outright/fee simple. Special rules for foreigners may apply in Maritime Zones for concession property. 
How do I the transfer money to purchase the property? When you buy a property, you generally have 14-21 days to transfer a deposit of 10 % of the transaction amount in an Escrow account. Escrow services are available through recognized companies such as Stewart Titled Latin America (STLA) or Geldstuck. Escrow accounts must be registered with SUGEF (Superintendencia General de Entidades Financieras). SUGEF is Costa Rica's financial system regulator and is responsible for safeguarding the stability of the country's financial system. Our agents are also registered SUGEF, which is an extra step to ensure you are in good hands. 
As mentioned above, fees for escrow services are commonly split between the Buyer and Seller as the escrow is to protect the interestes of both parties. This account is opened in Costa Rica for you and the seller, in order to proceed with the transaction. The balance of the payment of the property (including transfer fees, and notary trust account) must be transferred no later than 10 days before taking possession. If you change your mind and no longer wish to purchase the property, the seller is entitled to keep the 10% deposit. If the seller changes his mind and no longer wants to sell the property, you will receive 100% refund of your deposit without charge.
How do I know if a property is titled? All property in Costa Rica (whether titled or concession) should be registered in the Public Registry, known here simply as the Registro. Your attorney will be able to confirm that the title chain is in order and will determine if there are any restrictions, encumbrances or liens. Avoiding the purchase of unregistered property is strongly advised.
Things to Know Before You Arrive
Do I need a passport to travel to Costa Rica? A valid passport is mandatory in Costa Rica. Make sure you have at least six months before the passport expires. You may also be asked to show a return ticket showing when you will depart Costa Rica.
Do I need a Visa to enter Costa Rica? That depends on your country of origin. The U.S.A, Canada, Australia and most European countries do not need a Visa. Check with a Costa Rican consulate to confirm.
How long can I stay in Costa Rica on a tourist visa? Most visitors can remain in Costa Rica for 90 days without having to renew their visa.
Is it legal for foreigners to drive in Costa Rica? A valid drivers license will allow you to drive for 90 days. You will need a valid drivers license and credit card to rent a car. 
Can I use my credit card? Are there ATM's? All of the major credit cards are widely accepted. ATM machines are distributed throughout the country, particularly in larger cities and coastal resort towns. With your passport, you can get a lot of currencies through a Costa Rican bank locally. 
What is the local currency? The local currency is called the Colón. US$ dollars are also legal currency and mainly use for real estate transactions and expensive purchases.
What is the voltage? Electrical outlets are 110V, with the same standard two prong plugs that are used in the US.
Can I bring my pet? When your pet enters Costa Rica they must have a health certificate (distemper, hepatitis, lestospiroisi, parvovirus and rabies) issued by a licenced endorsed veterinanrian serive (VS) veterinarian within 2 weeks of your trip and certification of the document by a Costa Rican consulate. Please check with your vet and your embassy.
What about departure tax? Most of the time, it is included in the cost of your airline ticket. More information here: DEPARTURE TAX COSTA RICA
What are the National Airlines? Where do they travel? Sansa. Small airports are located throughout Costa Rica in all your favorite locations, such as Tamarindo, and flights are relatively inexpensive. Luggage weight allowances are low. 
Things to Know After You Have Purchased a Property in Costa Rica
How is the postal service? Do they deliver to the houses? There's no mail in the Guanacaste Province as in the States, we don't have addresses and street names (only in San Jose area). But you can have something delivered to you though Correo de Costa Rica or UPS. About all bills are received by emails. You can buy on Amazon and Ebay but delivery would be expensive. We usually go back in North America once or twice a year and bring back what we are missing.
How is internet? Is it reliable? Yes, it works well. We have internet through fiber optic, phone, cable and satellite. Depending on the speed and service you use (10-200mbs), it costs from 25$ to 90$/month.
Electricity, is it reliable? Yes. It's 0.22$ per kilowatts - for a 3 bedroom house of 2000 sqft with AC, dryer, pool, you can expect to pay between 300-550$ per month.
Cellular phone service, is it reliable? Yes - for 1000 min outcalls per month with internet service, it's about 40$ per month.
When we move, does it make sense to move goods (ie furniture, cars) from our country or just purchase in CR? You should purchase here. There's a duty fee of 40-50% (based on the value of the item here) on everything you bring.
Is there an US embassy? Is there a Canadian embassy? Yes, they are both in San Jose, 4 hours from Tamarindo.
How difficult is it to become a resident? Time frame? Costs? You can consult our immigration page for more details. 
At home, we use Netflix for movies. Can we use it in Costa Rica too? Yes. You can be connected to American tv as well with a dish or you can use a Sling Box.
Is it important to be able to speak Spanish? Not really. You will have to learn it eventually if you want to talk with your maid or your gardener, but in Tamarindo area , most people speaks English.
Are there any major stores in the area (ie Walmart, Home depot, Ikea)? Yes, most of them can be found in San Jose. You will find Epa (ie Home Depot), Walmart, Pricesmart (ie Costco), etc. We now have a Pricesmart (ie Costco) in Liberia, only 45 minutes away. Unfortunately, no Ikea yet!
Where would you buy furniture, clothes, car? in Liberia and/or San Jose area. Since 2019, we are having more local stores opened, like Casa Y Mas in Villa Real per example. 
Do I need a car? When taking possession and moving, it is preferable to have your own vehicle. You can always get a car from different retailers or car rental companies in Tamarindo. To buy a car, we recommend going directly from known dealers like Toyota, Nissan, Honda, etc. The majority are located in large cities, as Liberia and San Jose. If you live in town, no need to buy a car. If you live outside town, you should buy a car because the bus service is not reliable.
If something happens to us, are we protected? We recommend that you prepare a will with your Costa Rican notary, as the one of your country does not cover your property in Costa Rica. In the absence of a will, your property will go to your parents first, and then children; not automatically to your spouse, even if you are married.
Are there waste (garbage) services? Yes, the municipality takes care of that every week. It's paid at the same time than your property taxes.
Sewer or septic? There's no sewer in Tamarindo area, every property has its own septic system.
City water or wells? There's no city water in Tamarindo area, but there are 3 water distribution associations/companies (AYA & ASADA). There are 6 wells for Tamarindo city. If you buy a property outside town, there are other associations that take care of the water distribution. You can even find some properties with their own well. For a 2,000 sqft 3 bedroom home, you should expect to pay between 50-200$ per month.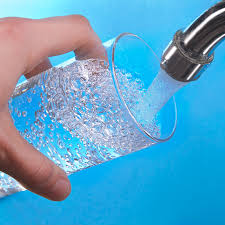 Is it safe to drink the water? We are proud to say that in Costa Rica, we are the only country in Central and South America where the water is potable from tap in the vast majority of the country!
Is it safe to assume we can own a home without being a resident? Yes, without any problem.
If we want to rent the house out, are there management companies and how do they charge? Yes, there are a couple of rental and management companies in town. They charge 20% commission on rentals. This 20% fee covers the commission, and the check-in/check-out of the tenants. These companies are usually also responsible for managing the interior and exterior maintenance, to pay the bills for you, and to do repairs that may arise, for a monthly fee from $85 to $250. If you do not want to rent your property, you should hire someone to take care of it during your absence.
How is the rental market? How does it vary between long term (1 yr+) and weekly? The rental market is excellent! If you rent long term (30 days and more) in Costa Rica, you agree to rent for 3 years minimum, that's the law. More information on the long term rental market HERE. You would also make more money by renting the house per week if you are close to the beach. You should expect to rent 25-30 weeks per year if you buy a property that is walking distance to the beach or in a luxury gated community such as El Tesoro, Reserva Conchal or Hacienda Pinilla. You can also budget 10%-12% of the property value as an annual gross income. Out of this 10%-12%, half would pay the expenses and the other half would be a profit. That "rule" typically apply for properties over US$ 300,000.
Is there maid and gardener services? Yes. A maid costs between US$ 3,00 and US$ 6,00 per hour. Same for the gardener. If you rent your property, it will be managed by the rental and property management company. 
What is included in the condo fees? Generally: home insurance building, common water and electricity, outdoor maintenance and common areas, gardening, pool and security.
What should be my typical expenses if I own a condo? Generally: condo fees, utilities, insurance on interior contents (optional), property manager if you don't live here, commission on rentals if you want to rent with a rental company, maid, property taxes, annual corporation tax if you buy through a corporation and income tax in Costa Rica. 
What should be my typical expenses if I own a house? Generally: condo fees if it's in a gated community, utilities, property manager if you don't live here, commission on rentals if you want to rent with a rental company, maid, gardener, pool products, alarm system if it's outside a gated community, insurance on house and interior contents (optional), property taxes, annual corporation tax if you buy through a corporation, accounting and income tax in Costa Rica. 
How much are the property taxes in Costa Rica? Property taxes in Costa Rica are very low - only 0.25% of the registered property value. Some very large and luxurious properties are subject to a Luxury Tax that is based on a calculation that includes such features as structure size and finishings (ie travertine floors, imported faucets). Your attorney can arrange for a luxury tax assessment if you own a very large condo or home. As of 2018, the Luxury Tax has worked out to be around 0.25% of the fiscal value, depending on the property's size and features. More information here: Luxury Home Tax Calculation.
Is there a storage place? Yes, we have Pura Vida storage within 5 minutes from Tamarindo www.puravidastorage.com
Can I get married in Costa Rica? Costa Rica allows foreigners to marry in Costa Rica. The needed documents are: original documents of single status, valid passport, police record, divorce decree (if applicable). 
Can I legally work in Costa Rica? To obtain a work permit you must apply at the Costarican Consulate obtain Residency Status that permits you to work. You can consult our immigration page for more details. 
The Costa Rica Educational System
Are there any private schools? Yes. We have 2 private international schools within 15 minutes of Tamarindo - From Grade 1 to Grade 12: CRIA (www.criacademy.com) - From Grade 1 to Grade 8: Educarte (www.educartecostarica.com). We also have another private school (not international yet) called La Paz (www.lapaz.org) - From Grade 1 to Grade 12.
Are there any universities? Yes, many. Universities are mostly located in the Central Valley near San Jose, Heredia or Cartago - but most kids go back to their country of origin to attend University.
Are there any local sports? Soccer! Soccer! Soccer! Surf! Surf! Surf! And mountain bike!
Any golf courses and/or country clubs in the area? Yes, in Hacienda Pinilla and Reserva Conchal. Awesome golf courses!
Are there teams/activities for children and adults? Yes, outside sports and community activities. The social life is very active here, for all of us.
Income and Banking Services
How do we pay our bills? If you rent your property, the property manager will pay the bills for you, on your behalf. Otherwise, you will need to open a bank account in Costa Rica. If you plan to pay your bills via Internet, the bank will explain you the process. 
How would we insure the house and car? Are there international companies? Yes. If you buy a single family home, it is worth taking a home insurance. INS is the agency of government insurance, and some private companies offer this service throughout Costa Rica. Same for cars, life insurance, etc. 
If we earned income from renting the house, is that capital gains or ordinary income? Incomes. People normally buy through a Costa Rican corporation that is opened for the purchase. The buyer makes an investment in capital to his corporation and the corporation "owe" this money to the buyer. The buyer can take a cash back at the end of the year to pay back his investment, tax free. But it's only after having paid the % of taxes on profit he generated if it's on the rental market. If there's a mortgage involved, only the interests are deductibles as expense. After the full capital investment will be paid back to the investor at 100% (which should take +-25 years at 4% net every year), then the owner can take a dividend and will pay his % of taxes in Costa Rica on it.
Emergency Services and Safety in Costa Rica
Is there a 24 care center? Yes, a couple. Where are they located? In town and within 15 minutes outside town. Do they speak English? Yes. There are also 2 major hospitals in Liberia 45 minutes away from Tamarindo. They speak English. You can also go to the public one in Liberia or Nicoya if you are resident.
If we were to move there and become residents, can we get into the Costa Rica health care system? Yes. What would it cost monthly for a family of 4? It depends of your residency status. The immigration office will help you with this. You can expect to pay between $60-$750 per month.
Is there a pharmacy in town? Yes, there are many. Are the drugs readily available (ie antibiotics)? Yes. Are drugs part of the Costa Rican Health Care System? Yes.
Is there fire and police in town? Yes, there's a new police station in town, built in 2020. Fireman are within 10 minutes from Tamarindo. As we have concrete buildings, fire is not a big issue.
How safe is the area? There's a lot of robberies. The locals makes US$ 3,00 - US$ 6,00 per hour so they are looking for electronics and money. After taking possession of a property, it is preferable and even highly advisable to install an alarm system connected to a central, unless you buy a condo in a secure building or a property in a gated community with 24h security. 
What about squatters rights? Although Costa Rica has laws to protect locals who have lived and cared for a property for many years, also known as squatters rights, squatting is extremely rare in developed areas of the country. If you plan to purchase in a very remote area, it is advisable to have a caretaker checking the property regularly to ensure that nobody unauthorized is living there. You can find more information on the subject HERE. 
Grocery Shopping
Are there food centers (grocery stores) locally? Yes - http://www.automercado.cr, www.megasuper.com and http://supercompro.cr are the most popular. 
How are the costs in the grocery store relative to the US? It's a little bit more expensive, but fish, fruits and vegetables and much cheaper. Please visit our Cost of Living page for more details.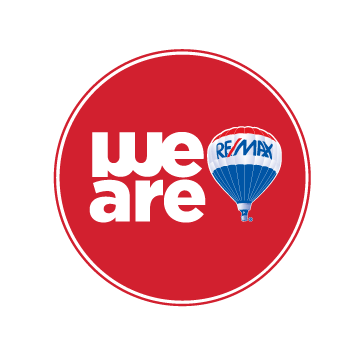 A Few Final Notes:
It's important to know that a significant number of persons who move to Costa Rica return to their own country within one year. Why? Because they don't read information like you are reading now. It is important to be prepared for the differences you can expect when moving to a foreign country. Having said that, here are the most common reasons why people decide to return home:
Their expectations are different than the reality - they idealize the life here, thinking everything is perfect (It is not perfect but it is VERY good!)

They think they can live with almost nothing, they realize they cannot and need a minimum of comfort. Overall, they are not realists with their budget, thinking they can live on only $5,000-$7,000 per year. When the costs are much higher they become disillusioned. A more realistic number (depending on your lifestyle) is between $15,000 and $20,000 per person per year.

They are planning to work here and don't find a job

They miss their family and friends
Before moving, make sure you are ready. Read, get informed and ask people living here what it is like and why they decided to buy real estate in Costa Rica and settle permanently. Ask us! We are here to help, and all of our team members made the "big move" to Costa Rica! We know what we are talking about!