Home of the Famous Las Baulas National Park & of the World-Class Surfing
Playa Grande, situated on the north half of Tamarindo Bay, consists of more than 3 miles of pristine white sand beach and the famous Las Baulas National Park - nesting site of the Giant Leatherback Sea Turtles. Playa Grande is also known for its excellent waves and many Playa Grande real estate owners are avid surfers.
Just north of Playa Grande is Playa Ventana, an unspoiled beach great for swimming and snorkeling. The two beaches are separated by a rocky outcropping, but it's possible to stroll from one beach to the other.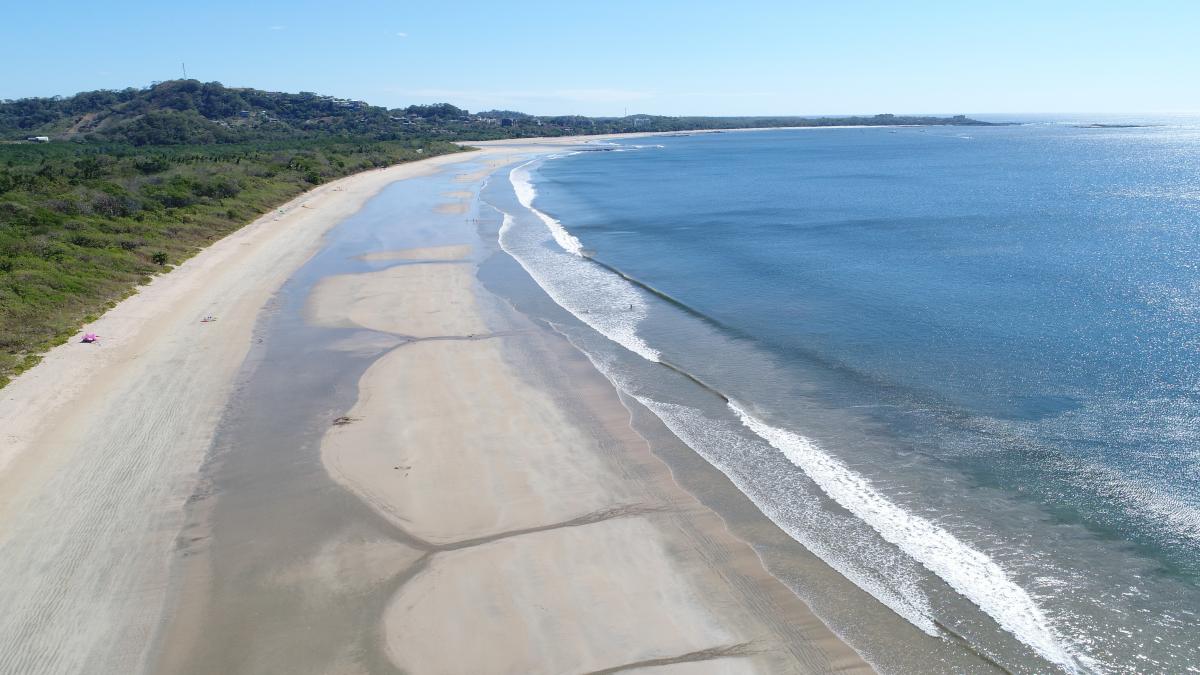 The town of Playa Grande in Costa Rica is perfect for those seeking a home in a very serene eco-environment.  
Playa Grande Amenities
The Playa Grande community consists of quaint hotels, laid back restaurants and small shops. For serious grocery shopping, there is a large store less than 10 minutes inland where the Tamarindo/Grande/Flamingo roads meet in a small town called Huacas. Tamarindo and its amenities are accessible in about 15 minutes by car. It's also possible to wade the estuary during low tide at the south Palm Beach Estates end of Grande, or hire a small local boat called a panga to take you across.
Playa Grande real estate is varied. There is an upscale international surf community at Palm Beach Estates with some absolutely spectacular beachfront and near-beach homes. 
Construction in Playa Grande beach area is very closely monitored by the Costa Rican government and development is highly restricted in order to preserve the Leatherback Sea Turtle nesting sites. Prior to buying a Playa Grande lot to build your home, discuss your options with your RE/MAX agent and your attorney to be certain that building is a viable option. You can read more HERE about the restrictions and issues. 
If you are interested in constructing your own private home, Las Ventanas de Playa Grande is a gated community a short drive from the beach with building lots featuring views of the ocean or tropical forest. Contact us for a complete inventory of Playa Grande properties.