For reference, 1,000 sqft is ~100m2 (99.29m2 to be exact)
Costa Rica is an ideal location for your dream home. The gorgeous scenery, great weather, friendly people, and healthy lifestyle make it perfect for vacation, relocation, or retirement. But what if the dream house you seek isn't for sale? And you are interested in a fixer upper property? Is building in Costa Rica a viable option? What would it cost? 
The cost of construction depends on many factors. First and foremost is the size of the building, the construction method used, and the level of finishes. The Costa Rican government publishes a manual (www.hac ienda.go.cr/docs), which takes into account those factors and details the cost per square meter to build. Let's start at the bottom of the list and work our way up.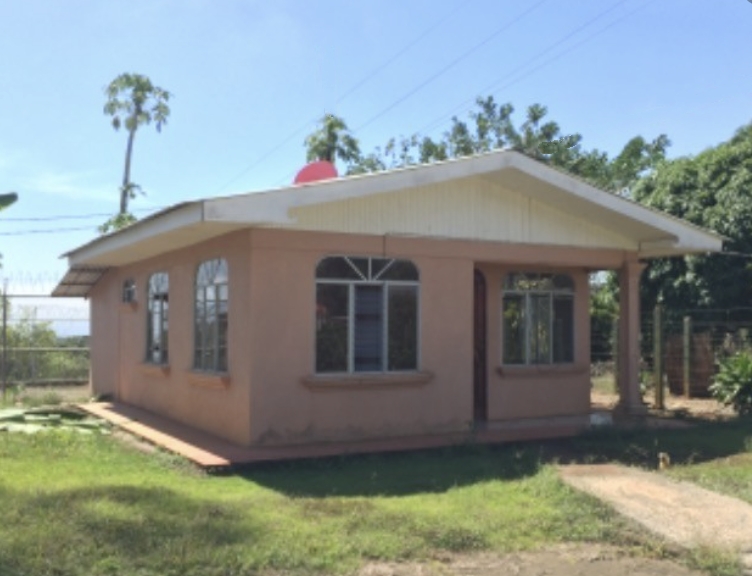 The least expensive commonly used construction method is prefabricated concrete. It consists of a combination of preformed concrete posts and concrete panels that are assembled on site. Once the walls are in place, a metal roof structure is installed. Then, although it seems to be out of sequence, a concrete subfloor is poured inside the building. Prefab concrete houses typically have two bedrooms and one bathroom and measure less than 800 sqft. The finishes and electromechanical systems are very basic. The construction cost is approximately $40/sqft. The low initial cost explains why this building system is often used in social welfare government housing projects. It's also the reason that you may sometimes see ads for houses for sale in Costa Rican communities that seem too good to be true. They are probably low cost because this construction method was used. Hundreds of thousands of Costa Ricans live happily in prefab houses, but the level of finishes is lower than what most North Americans are used to. They don't have water heaters, closets, or a hookup for a clothes dryer. The floor may be polished concrete, and the kitchen "cabinet", if you can call it that, consists of a concrete counter that holds the sink. 
An alternative method that is a bit more expensive is steel frame construction. Once the foundation is in place, a metal skeleton is welded, bolted, and/or screwed together. The outside of the structure is sheathed with a weather resistant material such as cement boards, fiberglass reinforced gypsum, or metal sheeting. The interior walls are covered with drywall sheets or similar material. Since the walls are hollow, the installation of wiring, plumbing, and insulation is easier compared to cement construction. Steel framing offers design flexibility, lower labor costs, and reduced construction time. Arthur Micheron, architect of Ubali Tropical Living (www.ubalicr.com), uses this method to build models that range from 250 sqft cabins to 700 sqft two-bedroom homes. The move-in ready cost can be around of $70/sqft.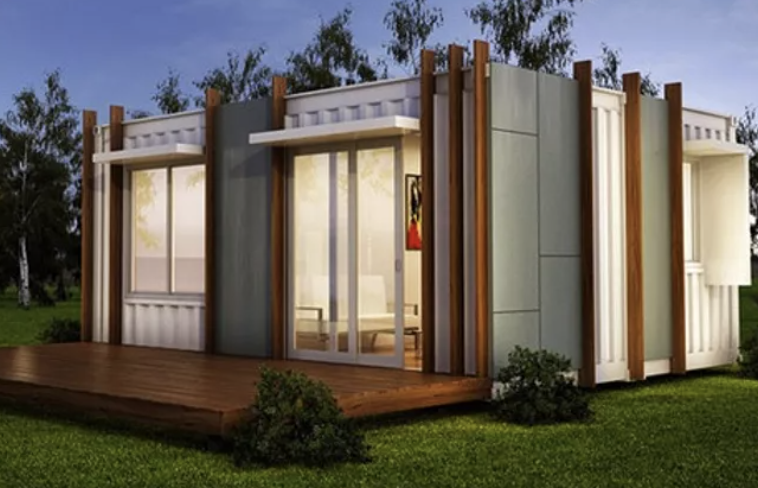 A variation in steel frame construction is the container home. Doors, windows, plumbing, and electrical are added to steel shipping containers. Standard sized units--8' x 20' and 8' x 40'--can be joined or even stacked to make larger homes. Eco Kompakt offers several models of finished container homes starting at $75/sqft. The shipping containers can be used to meet a variety of applications, such as single accommodation or office units,. They are compact and practical homes. They can be used in multi-level architectural concept homes. They can be energy-efficient modular homes and are lowering the carbon footprint, when compared to traditional construction technique.
ByM Constructions has completed numerous projects in the Tamarindo area. Their building material of choice is the MKS system distributed by Sur, a leading Costa Rican paint manufacturer. The building panels consist of three-dimensional galvanized, welded wire with a filler of expanded polystyrene. After the panels are attached to the foundation and one another, the entire structure is coated inside and out with a sprayable mortar. The system boasts great seismic resistance, design flexibility, and thermal and sound insulation qualities. They also employ innovative ways to integrate recycled items that would otherwise end up as trash. The cost is variable, depending on the structure and types of roofs. Prices starting at ~$100/sqft.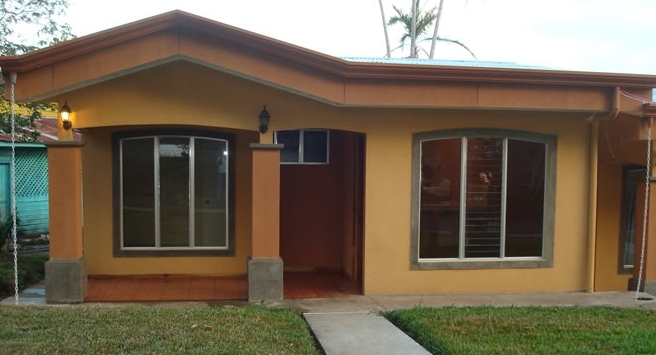 Concrete block is another popular way of building in Costa Rica. Tried and true, this continues to be the method of choice for most construction in Costa Rica. A steel-reinforced concrete foundation is poured, and then concrete block walls are laid. Reinforced concrete columns are poured at intervals along the exterior walls, and a similar concrete beam is poured on the top of the walls. This reinforcement is needed in earthquake zones like Costa Rica so that the blocks won't separate when the earth rocks back and forth. Both sides of the block walls are plastered to a smooth finish and painted. The level of finishes--floor, ceiling, doors, windows, trim, etc.--is typically higher in a block house than in a prefab home. The estimated cost is around $80/sqft. This is the kind of house a middle-class Costa Rican family probably lives in.
Another category of construction uses the same reinforced block materials but takes them to a higher level (based on the California code of construction). The houses are much larger, (1,500 sqft+) and the finishes are more luxurious. The difference can be seen in such features as tile roofs, solid wood doors, granite countertops, and porcelain tile floors. Homes in this class often include custom wood cabinets, American Standard fixtures, recessed LED lighting, American door hardware, electrical plugs and switches. This is the kind of house many picture when they think of a dream home in the tropics. How much will it cost for those dreams to come true? Vincent Germann of Cordoba Construction has been building this type of custom home in the Tamarindo area since 1995. He reports that the price per square foot averages around $150/sqft but can be higher or lower depending on the details. For luxury homes that are normally sold in the 7 digits figures, the construction cost averages around $200/sqft since the details of finishes will be the top quality.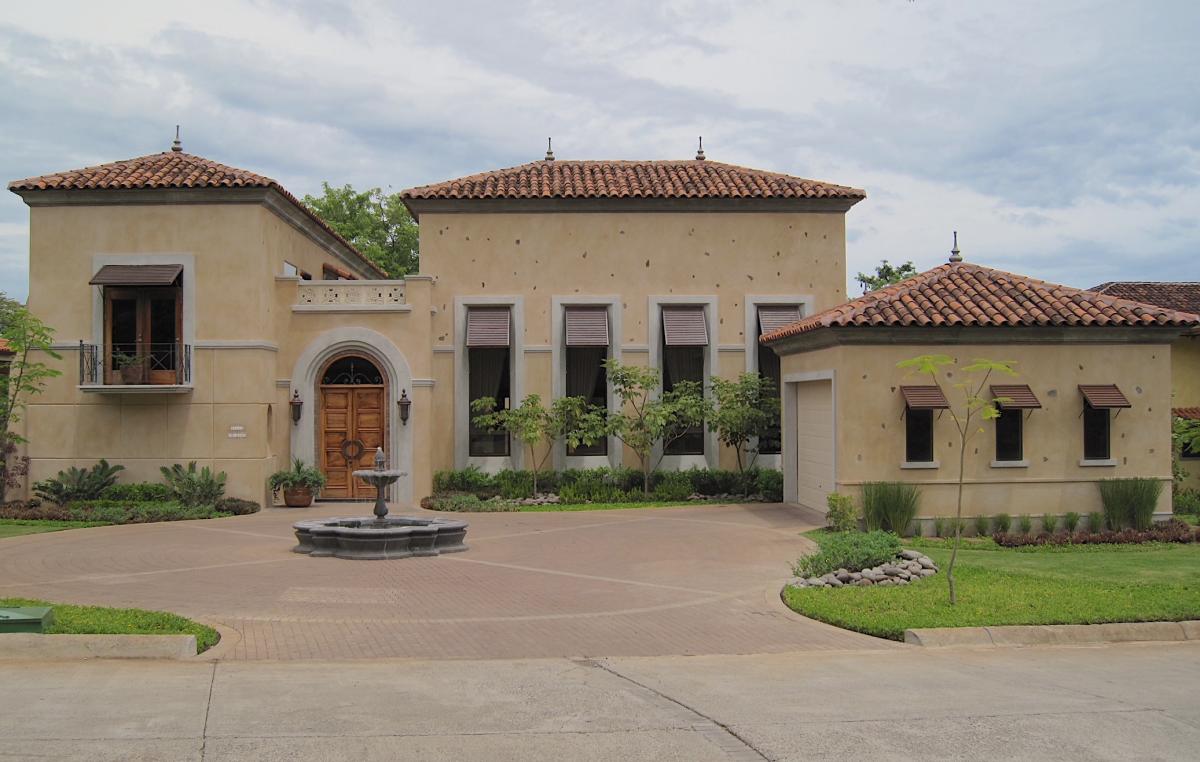 In addition to the construction method and finishes, other factors affect the final cost of building. The location per example, which tend to be higher in the Tamarindo area versus San Jose because of the additional transportation fees for the materials and housing costs for the workers. The topography of the lot also makes a difference. Building on flat terrain is less expensive than on a sloped lot that requires heavy equipment to create a building pad. And if the soil is unable to support the weight of a structure, it will need to be replaced at additional expense. How far from the road will the house be located? The greater the distance, the greater the cost to build a driveway and connect the utilities. How secure is the neighborhood? In some areas, it's wise to build a wall or fence around your property for protection. A careful analysis of these factors, as well as your personal preference in housing, can help you determine if building your dream home is the right choice for you.
The costs per square foot mentioned above normally include the professional fees (architect or engineer), legal fees (building permit), and an insurance policy for the workers. All are required by law in order to build. It also normally include the connection to the utilities when those service are in front of the lot and the septic system. But sometimes, those extra fees are all excluded so it always have to be verified before signing a contract with a builder because they could significantly increase the price of the construction. If you are an American, Canadian or European used to live in a comfortable house, we would recommend to budget ~$150/sqft for your future construction. If you like luxury finishes and are heading for a luxury home, budget ~$200/sqft. You will need to add to this amount the construction of the pool (20,000-50,000 depending on size and type), the landscaping, the fence/walls around the property, the furniture, decorations and interior contents of your home (beddings, dishes, etc). And of course, the purchase of your lot. 
Before engaging in the process of building and spending time on your project, confirm your water availability. In order to get a building permit, you need a water letter from your local association confirming that you can get connected to the aqueducts and obtain a water meter.