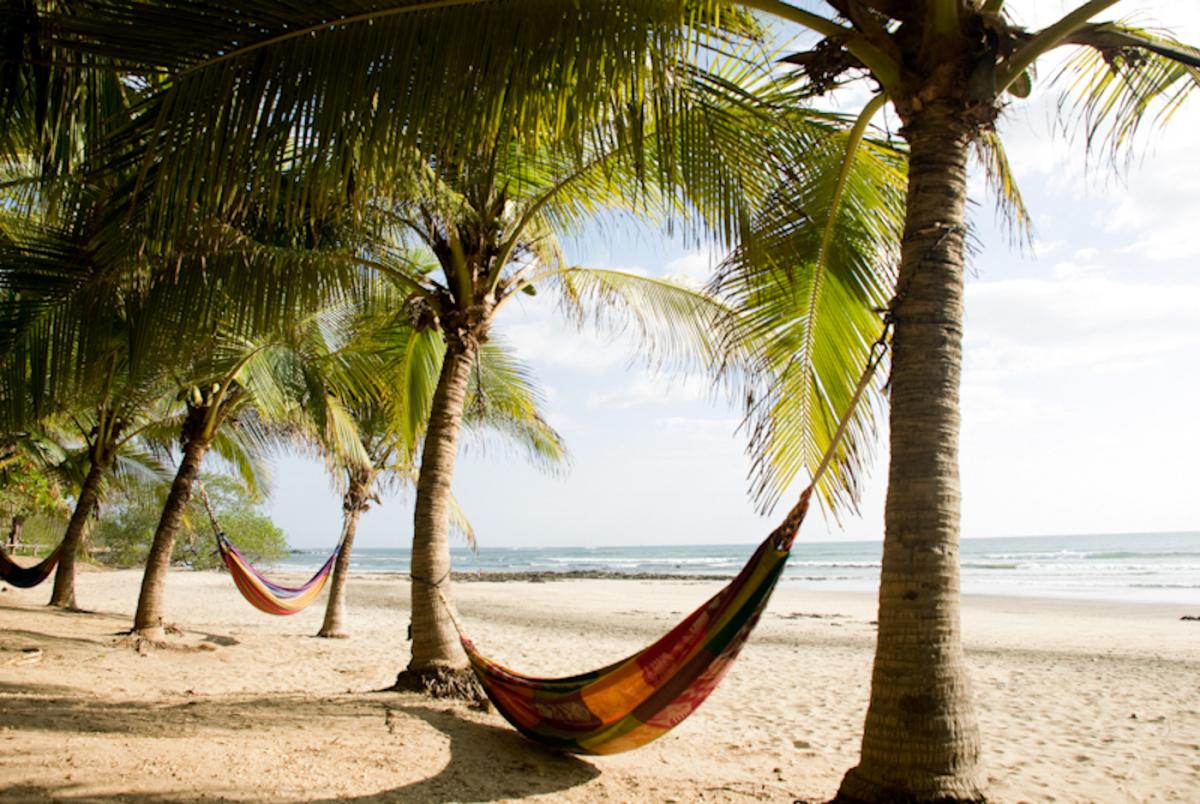 Imagine sitting at your desk in a spacious, well-appointed office. You take a break from the computer to admire the incredible ocean view. The tropical scenery that surrounds you eases the tension of the deadline you have to meet. You decide to finish your project before taking a dip in the refreshing pool that beckons you from a few steps away. Does that sound like your work environment? It can be a reality if you work from home in Costa Rica. The recent Covid-19 pandemic has led many to realize that they don't have to go to the office every day. They can accomplish just as much or more from home, and that home can be anywhere in the world that has Internet service. Even before the worldwide health crisis, many workers had traded in their corporate office for a home office to reduce commuting time and fatigue and enjoy greater flexibility in their schedule. So, if you're going to work from home anyway, why not make your home in Costa Rica? It has ideal conditions to successfully work from home. Consider how Costa Rica meets all the requirements.
A Home Office in Costa Rica?
The most obvious requirement to work from home is having a home with a suitable workspace. Experts recommend a dedicated work area to keep your computer and other work-related materials in one place. Having a set workspace is much better than having to interrupt your work and clear off the dining table at mealtime. A home office that is spacious and has natural light is even better because the pleasant environment contributes to productivity and positivity. And that's what you'll find in Tamarindo and surrounding area. Many homes and condominiums have plenty of space for an office, and the sun shines almost every day of the year. Some even feature beautiful views of the ocean or mountains, but don't let the gorgeous scenery distract you from your work! 
What about Internet Services?
The modern work environment is heavily dependent on Internet service, and that is especially true when you work from home. According to recent studies, 85.5% of Costa Rica's population has Internet access, more than in any other country in Central America. Access expanded rapidly when the Central American Free Trade Agreement went into effect in 2010. International companies began to challenge the state-owned Institute of Costarican Electricity (ICE) which had previously enjoyed a telecommunications monopoly. Cabletica, Tigo, and Telecable are among the primary Internet service providers. They offer bundles that include high-speed Internet, cable television channels, and a fixed VoIP phone. The aforementioned ICE remains one of the top providers as well, and its Internet service is marketed under the brand name Kolbi. The competition has resulted in higher speeds, wider coverage, and reduced prices. Current monthly rates are around $60 for a 100 megabytes Internet connection and cable television package. Claro and Movistar are cell phone providers that offer wireless residential Internet packages that utilize their cell phone towers. They are a great option if your home is off the beaten path. As a result, you can stay connected in almost every region of Costa Rica. Is the Internet reliable in Costa Rica? Most users report that their Internet is stable, and some even say it's better than it was in their home country. One provider even offers a 99.5% uptime guarantee.  
Office Space and Business Centers
If you find that working from home isn't the right fit for you, if you want additional space, or if you need a place to meet clients, office space is available to rent. The traditional arrangement is to rent an office and outfit it to suit your needs. Another option is to pay a monthly fee to share space in a business center. The shared offices are furnished and fully equipped with high-speed Internet, printers, etc. Your membership allows you use the facilities as much as you wish. Costa Rica is in the same time zone as central North America, so that's convenient when you make phone calls during business hours.  
Other Home Office Support Services
Another advantage to living and working in Costa Rica is that services are readily available and inexpensive. You can hire a happy, hard-working Tico to clean your house, iron your clothes, or maintain your yard for around $5 per hour. Daycare and babysitting services are also reasonably priced. And if you have school-aged children, there are great bilingual education centers in all the regions where foreigners reside. This support system has two benefits. First of all, when you are working, you can concentrate on the task at hand with fewer distractions. Secondly, when you finish your work for the day, you are really finished. You can relax because you don't have to clean the house or mow the lawn. You can spend your leisure time floating in the pool instead of cleaning it.  
Other Benefits of Working from Home in Costa Rica
Forbes magazine (August 16, 2012) recommends that at-home workers occasionally take breaks and get out of the house. A change of scenery and a little exercise refresh you mentally and physically thus increasing your productivity when you go back to work. There is no better place to apply this advice than Costa Rica. Many homes have outdoor living spaces--a yard, patio, balcony, or pool--that are ideal for recharging your batteries. A few minutes of stretching or walking around can be just the reset you need to finish a challenging task.  And Costa Rica's great weather makes getting outside a year-round option. If you'd like to get a little farther away from your home office, there are coffee shops, smoothie stands, and the beach.  
Working from home has many advantages, and the great living conditions in Costa Rica make it the ideal place to enjoy those advantages. Beautiful homes with outdoor living areas, reliable Internet, great weather, and affordable services are just some of the perks. Do you need any more reason to live in Costa Rica and work from home?