Is buying a fixer-upper in Guanacaste and renovating it a good idea? Thousands of people--both professionals and amateurs--do it every day in North America. Some convert an outdated house in need of care into their custom living space, and their hard work saves them thousands of dollars. Others pick up bargain houses, renovate them, and sell them at a profit. Does the same formula work in Costa Rica? It may, but it's not simple or guaranteed to be profitable. Here are some things to keep in mind if you are considering a renovation project.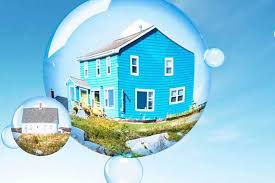 1.    Know the real estate market. If you aren't familiar with Guanacaste, the real estate market may surprise you. The range of homes is extremely wide. On the low end, extremely simple prefabricated concrete homes can be purchased for less than $50,000. On the high end, oceanfront mansions and luxury penthouses can easily top $1,000,000. Is the house you are considering a bargain or overpriced? And how much would it be worth if it were remodeled? Are home prices going up or down? Is the market hot, cold, or in between? What style is popular now, and would it be worth the additional investment to change the style? Which features do buyers and renters want: pool, yard, view, location? Those are questions to ask a qualified real estate agent who is familiar with the area and knows the market. They can help you make the right purchase and the right design decisions. What is the most you should invest in a fixer-upper? Investopedia.com recommends the 70% rule. The formula is the value of the property (after it is fully repaired) minus the cost of repairs x 70%. For example, if the remodeled value is $200,000, and the cost of repairs is $40,000, the most you should pay for the fixer-upper is $112,000 ($200,000 - $40,000 x 70% = $112,000)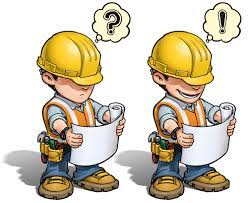 2.    Know Costa Rican construction. Most homes in Costa Rica are built from concrete blocks with additional columns and beams made of steel-reinforced concrete that has been poured in place. Updating the paint, tile, and fixtures is just as straightforward in Costa Rica as it is in other countries, but changing the floor plan, electrical system, or plumbing is not. For example, the cost to demolish a load-bearing wall and replace it in a structurally sound way can be prohibitive. Opening up the floor plan may be economically out of the question. Electrical wiring is another issue. Many homes in Costa Rica, especially if they were built some years ago, have 2-prong ungrounded electrical outlets. Adding a third wire to ground all the outlets in the house will be expensive if it's even possible at all. And if the electrical system was not designed to handle high amperage devices like an air conditioner or a water heater, it won't be easy or cheap to add additional circuits. If the circuit breaker panel is already full, it will have to be replaced with a larger one, or a second panel will need to be added. In North America, house flippers often add a bathroom to increase convenience and value to a home. Adding a bathroom in Costa Rica requires a jackhammer to open the concrete walls and floor to run water and drain lines. The bottom line is remodeling--even major renovation--is possible in Costa Rica, but the rules are different because the construction is different.
3.    Know your budget and timeline. One of the appealing aspects of life in Guanacaste is the slower pace. However, that tranquil rhythm is evident in all aspects of life whether you like it or not. That includes remodeling. How long does it take for an engineer to draw up plans and get a building permit for a rehab? Probably longer than you are used to. How long will the remodeling process take? The answer is the same, and it can be frustrating. Tico workers are eager to please; therefore, they often promise more than they can deliver. They may say they can complete a job in a month when in reality it takes two months. So, how long would a remodeling project take in Guanacaste? Howler Magazine outlines a timeline of a year or more from the initial market analysis until the sale of the remodeled house. That may shock fans of the HGTV flip shows, but the estimate is accurate. The rehab process is much slower in Costa Rica. Budget is another important factor in any flip. Skilled craftsmen and laborers charge less in Costa Rica than North American builders do, but Costa Rican construction methods are labor-intensive. Those hours add up and, when the job is finished, the lower wages may not save you much money. And the longer the job takes, the longer your money is tied up without any return on investment. At the same time, the carrying costs--HOA, taxes, and utilities--still have to be paid.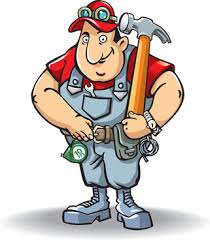 4.    Know your contractor. Tamarindo and the surrounding beach area is in many ways like a small town. Everyone knows everyone else, and their reputations are known too. If you are thinking of hiring someone to do all or part of the work, ask around. They likely have done work for someone you know, so they have established a reputation. For the past six years, Jennifer Richter and her husband Gustavo Monge who own Fullscope Renovations have done numerous kitchen and bathroom installations and remodels. They offer design services, custom carpentry, and property management as well. Their expertise can help you determine which styles and features appeal to renters and which finishes are durable. What tip would she give to someone interested in remodeling in Costa Rica? "Do your research, look for ideas on Pinterest, and shop around until you know your design preference: color, style, etc. Then, when you meet with your designer, you'll already know which direction you want to go." She notes that an advantage in Costa Rica is the availability and affordability of exotic woods like teak and Guanacaste. That would never be an option in North America. 
A renovation in Guanacaste can be successful, but the rules are different. Success is more likely if you do your homework and you consult experts in the field before starting your project.