Potential real estate buyers sometimes see reports in the news or hear from friends about real estate scams in Costa Rica. It is important for Buyers to be aware of the ways to protect themselves and what to look for to avoid real estate hoaxes.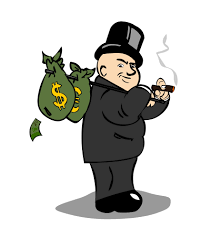 The first way buyers can work toward protecting their interests is finding a knowledgeable real estate agent. You can look for established international franchises like RE/MAX that have to conform to ethical standards established by the franchise. They should be able to help lead you in the right direction and warn you of potential problems they might know about with specific developments or properties. You can also look for real estate agents that are members of one of the two real estate associations in Costa Rica that are recognized by the National Association of Realtors in the United States. CRGAR, the Costa Rican Global Association of Realtors is recognized by NAR and based out of the Guanacaste region. CRGAR accepts reports of ethical violations of their members to be reviewed by the association.
Buyers must have a reputable attorney that will represent their interest at the closing and conduct the necessary due diligence on the property including, but not limited too: checking the title of the property, verifying any liens or restrictions, and performing the proper transfer of the property. Your real estate agent should be able to recommend a few lawyers or the embassy of your country in Costa Rica. The lawyer should be registered with the attorney board. It is important that the same attorney does not represent the Seller and Buyer in the transaction. This can be a conflict of interest, but this, unfortunately, has be seen in real estate transactions.
The use of a registered escrow account can be an important part of avoiding real estate scams. Using escrow assures that the transfer of the property and the funds happen simultaneously. The escrow agent will need to be registered with the government. While many attorneys offices might have an "escrow account" there is only a handful that have legally registered escrow accounts. There are a number of scams that have occurred because the lawyer had the funds transferred to a personal bank account and then never completed the transaction. The account should be registered by SUGEF if it is with your attorney. There are a number of escrow companies active in Costa Rica, including Latco or STLA.
In Costa Rica the rule is the same as around the world, if it seems too good to be true it probably is. Please use common sense. The taxi driver or the man you meet at the local bar with an unbelievable deal on a lot that might not be properly registered, not be buildable, or may not have potable water. Please make sure to protect yourself as much as possible in any real estate transaction in Costa Rica.
Courtney Borquet, Broker/Owner