PGA TOUR LATIN AMERICA ~ Reserva Conchal Costa Rica May 1 - 7, 2017
Are you looking to watch the top golfers in the world? Or play on the same golf course as the PGA Tour? Why don't you do it here at one of our top Costa Rica real estate communities?  The PGA Tour will play at Reserva Conchal, Guanacaste Costa Rica from May 1-7 2017 as part of the PGA Latin American season that includes 18 tournaments in 12 different countries.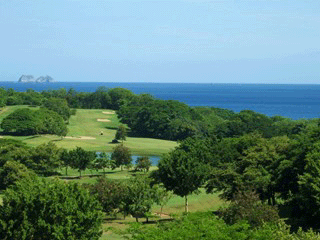 The Essential Costa Rica Classic will be the first-ever PGA Tour tournament in Costa Rica and is being sponsored by the Costa Rican Tourism Institute (ICT). The PGA Tour at Reserva Conchal will host 144 professional players from more than 25 countries. In standard PGA Tour Latin American events, the host country is allowed to invite up to 30 of its own golfers. Federation President Maurizio Musmanni believes the landmark PGA Tour tournament offers an exciting opportunity for Costa Rica to increase its participation in the professional golf scene.
"We want to increase the number of golfers we have here in Costa Rica, and these types of events can help awaken great interest in the sport," Musmanni said. "With the international coverage that accompanies the event, the country amplifies its international exposure. Costa Rica wants to be seen as a golf destination and that boosts its tourist offerings to international and regional markets."
Reserva Conchal is a 2600 acre beachfront golf resort situated on Costa Rica's world-renowned North Pacific Gold Coast. The resort and Costa Rica real estate community features a Westin Hotel, Owners Club with beachfront pool, spa, gym and restauarant, unspoiled white sand beach, and Robert Trent Jones II signature "Guerra de Leon" golf course. Golfing in Costa Rica doesn't get any better than the Garra de Leon, which ranked in Conde Nast's Top 25 International Golf Courses.  Guerra de Leon is the oldest golf course on the Gold Coast, and is a challenging 18 hole, 6956 yard, Par 71 championship course.  According to designer Robert Trent Jones II, the golf course at Reserva Conchal represents "environmentally sensitive golf at its best." 
For more information about becoming an owner of property at Reserva Conchal or other luxury Costa Rica real estate communities, please contact us at: info@remax-oceansurf-cr.com