Many potential buyers of real estate in Costa Rica would like to buy property that they can use as a vacation rental when they're not enjoying the property themselves.  The questions we are frequently asked are: (1) Is there a market for a vacation rental in Costa Rica, and (2) Where do your vacation rental clients come from?
We are seeing not only a steady increase in Costa Rica travel in general, but also a growing diversity in the travelers themselves.  While this beautiful country used to attract primarily backpackers and surfers, over the last five years, more family and luxury travelers are choosing Costa Rica as a destination for several reasons. 
First, unlike some other countries in Latin America, Costa Rica remains peaceful and foreigner friendly.  Families and more conservative travelers feel comfortable getting out on their own and exploring. Second, the newly expanded Liberia airport, situated on Costa Rica's famous North Pacific Gold Coast, has direct flights from all over North America.  This makes access to the best beaches and eco-attractions very convenient, which is particularly great for families. 
Third, Costa Rica preserves an astounding 25% of its land in nature preserves or national parks and, unlike many holiday destinations, this biodiverse country has worked hard to ensure responsible, low-impact development.  As a result, Costa Rica is the perfect place for eco-conscious travelers who want a safe, but authentic experience. Fourth, new Costa Rica real estate developments and hotels that meet the country's strict eco-conscious building codes are increasingly catering to the luxury market. As a result, travelers can enjoy pristine beaches, view abundant tropical wildlife and experience adventure travel in comfort. 
Another expanding market is Costa Rica weddings and honeymoons.  One of the oldest and most respected travel companies on the globe, Perfect Honeymoons & Holidays Travel, recently announced its list of the world's most romantic destinations and Costa Rica has risen to third position, just behind Hawaii and Italy.
The popular wedding website TheKnot.com named Costa Rica as a top wedding destination in Latin America for 2012, noting that one out of  every four destination weddings in Latin America take place in Costa Rica.
As CNN Money observes, "These days, most honeymooners want to do more than just bask on a beach somewhere - they're after a truly unique experience."
All this is good for investors considering buying real estate in Costa Rica, since families, luxury travelers and wedding parties often prefer to rent homes and condos over hotel rooms to enjoy superior space and privacy. 
Please contact us to learn more about buying a Costa Rica vacation rental property.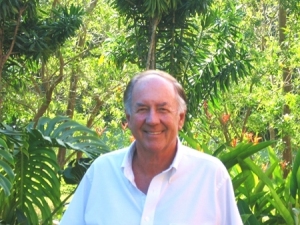 Chris Simmmons
Canadian Chartered Accountant
Member of NAR and CGAR
Broker/Owner Re/Max Ocean Surf Tamarindo
Owner Re/Max Coco, Hermosa and Panama