Agents and developers around Costa Rica are experiencing a flurry of sales which are fulfilling experts' predictions about a rise in the Costa Rica real estate market. 
"After a successful close in 2012, this year (2013) appears to be off to a great start with homes for sale within the price points $200,000-$450,000 drawing attention to real estate websites throughout the country," reports The Tico Times, Costa Rica's oldest English-language newspaper.
"The market is definitely gaining steam," observes Chris Simmons, Broker/Owner of Remax Ocean Surf Realty in Tamarindo. "Sales in the last year are higher than in the prior 3 years combined. Properties that have been sitting for 2 years without any offers are selling and there is a growing urgency in the market."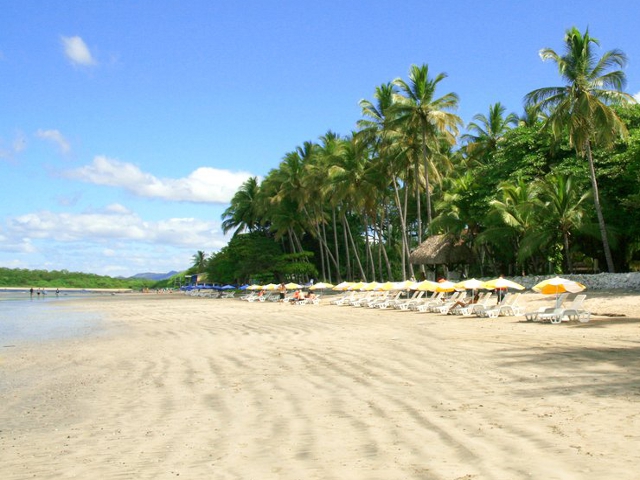 Tamarindo is situated on Costa Rica's Noth Pacific "Gold Coast," a spectacular 40 mile stretch of coastline between the Four Season in the Papagayo and the J.W. Marriott at Hacienda Pinilla.
Tamarindo real estate
prices saw record highs in 2008, but then suffered a downturn with the rest of Costa Rica as the local market reflected the struggles of a challenging global economy. 
Fortunately, most foreign investors of Costa Rica real estate owned their properties outright, so the country did not see the same calamitous foreclosure situation as did the U.S. and other international markets where properties were heavily mortgaged. As a result, the recovery has been smoother than in housing economies weighted down by high debt.
The rise in sales seems to be related to several contributing factors. First, the stabilization of the U.S. housing market has had a positive impact on sales as more Americans purchase property.  Second, Costa Rica tourism numbers have steadily increased since 2010, so more potential buyers have had the opportunity to experience Costa Rica's high standard of living. Third, good press from respected sources such as CNN are also driving sales.
For instance, CNN's most recent report about Costa Rica gave kudos to the Tamarindo real estate market, stating that "Costa Rica's most famous beach town is growing up" as Tamarindo's surf shops and eclectic beach bars are now enhanced by elegant restaurants and  luxurious residences. CNN affirms that "Tamarindo's top-end options are well-established."
According to the Tico Times, "People from all over the world want to buy real estate in Costa Rica. North Americans, who come for a visit and fall in love with the country, and South Americans trying to protect their fortunes from questionable government policies in their own countries are the most common foreign real estate investors. To these groups we can now add a newly empowered and ambitious class of young Tico professionals, and emerging European and Russian investors. Together, these groups form a changing demand for Costa Rica's real estate market."
Chris Simmons, who moved his family from Vancouver, Canada to the Tamarindo area more than 17 years ago, agrees with the Tico Times assertions. "Global buyers are looking for a safe, stable place to invest. Costa Rica has everything they are looking for - foreigner-friendly property laws, a democratic political system, welcoming locals, exceptional schools, top-quality healthcare and a wonderful climate. Costa Rica ticks all the boxes."