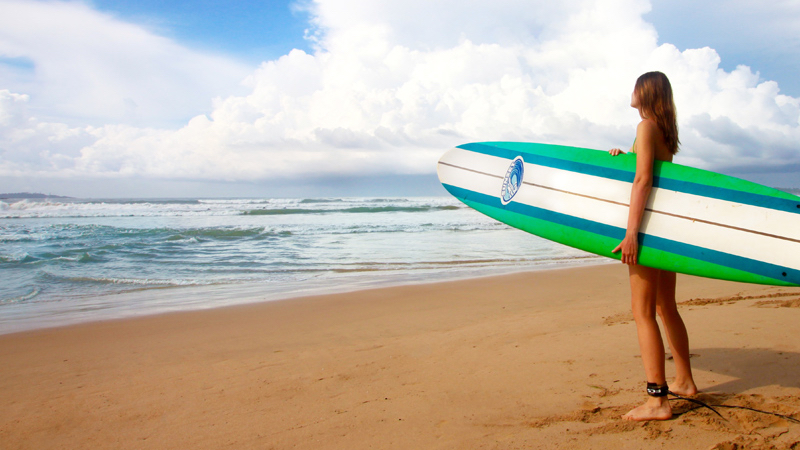 The world famous Playa Tamarindo in the warm province of Guanacaste in Costa Rica has quickly developed overtime becoming a hot destination for tourists and investors. Having so many eyes focused on this specific side of the coast makes it very attractive for people looking to relocate or to invest in businesses or real estate and make their money work for them. Hence, Playa Tamarindo has become a very eclectic expat community with people from all over the world living here for most of the year and full time. "Expat" is a common term used for foreigners living abroad, abreviates of expatriates.
As a Costa Rican, I don't think there's too many expats in Playa Tamarindo. I actually find this to be a very interesting characteristic of the area since you get to learn from different cultures and languages. You meet new people almost every day, which diminishes the routinary factor we all dream to avoid and one of the many reasons so many expats choose to move to Playa Tamarindo and its surrounding areas. Having an International airport just 1 hour away, US accredited international schools and being a multilingual community ensures that socially speaking, you will get an experience similar to as if you were back in your home country, all while living in a piece of paradise in Central America. 
Many of the expats that comprise our community acquire their legal residency, pay taxes and continue to work and invest in Playa Tamarindo, which is beneficial for us, Costa Ricans living in the Guanacaste province. It generates income for the country and the province, and creates a wide range of job opportunities helping making our community's economy more and more stable. It definitely guarantees a bright future for this booming coastal area.
Expats that plan to move to Guanacaste get to choose what kind of environment they want to be surrounded with, whether it is being in the middle of the action which would mean living in the busiest and most touristic towns in the area (Playa Tamarindo and Playa Langosta), or finding a quieter setting in one of the well-established surrounding beach communities such as Playa Flamingo, Playa Potrero, Playa Danta, Playa Conchal or Playa Avellanas. All of these communities have the same harmonious social interaction between expats and locals and are just within 15 to 45 minutes from each other, making it easy to visit all of these beach towns regularly or to come into Playa Tamarindo for groceries or specific services that one might need.
Word around the country is that us "Ticos" (abbreviation for Costa Ricans) live in tico-time which basically means we are always late to our appointments and sometimes also used as a reference for when things are done inefficiently or take too long. This is just a generalization that comes with a little humor behind it (and a little truth), and of course not the actual reality. Other than when this happens and with the exception of an occasional person lashing out at you for laying on their hammock for too long, or for taking their parking spot to go surf, it is clear that expats and ticos get along without any problems at all.
At the end of the day, we are catalogued as the happiest country in the world. Mainly for our welcoming manners and people of good will that are likely to stop and gladly help you if you get a flat tire on the side of the road or if you need instructions to get to places or any sort of recommendations. 
Based on what I hear and see from my expat friends, coworkers and their families, Costa Rica will really make you and your loved ones feel at home. I invite you to learn more about our beautiful country and I advise you not to hesitate if you are planning on moving down to paradise!
Derrick Rowland, Remax Administrative Assistant