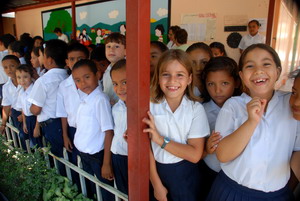 The Washington Post Worldview Blog recently posted a very interesting article entitled "Forty maps that explain the world." The author Max Fisher merged geographic projections with data to provide insight into a variety of global topics and issues.
The Costa Rica Star analyzed five of the 40 maps (2, 4, 6, 10 and 22) and learned some very interesting facts about Costa Rica and its standing in the world that confirm why so many foreigners choose to buy Costa Rica real estate, relocate or retire here.
Costa Rica is very foreigner friendly
Along with Brazil and Mexico, Costa Rica is one of the best countries in Latin America for welcoming foreigners. This assumption is based on the World Economic Forum's estimate on the attitudes of people towards foreign visitors. Canada is the most welcoming nation in the Americas. Iran, Russia and Saudi Arabia were the worst.
Costa Rica is the best place to be born in Central America
According to mapping done by the Economist Intelligence Unit, Costa Rica is the best nation to be born in Central America.  Though still ranking behind countries like Canada and Australia, Costa Rica ranked best in Central America for criteria such as gender equality, climate, violent crime, and unemployment.
Mothers in Costa Rica experience comfort and safety
The Save the Children Mother's Index found that Costa Rica has the best conditions in Central America for expecting mothers when it comes to low risk of maternal death, low infant mortality rate, basic schooling for children, income, and the role of women in government positions. In this regard, Costa Rica is tied with Argentina, Cuba, Mexico, and the United States.
Costa Rica is a very emotional country
According to data gathered in a Gallup poll in response to the question "Did you smile or laugh a lot yesterday?" most nations in the Americas, including Costa Rica, are populated with emotional people who enjoy life.  This is also true for Canada and the United States.
We already know that Costa Rica is ranked at the top of the Happiness Index.  It turns out that our  fellow Central Americans living in El Salvador, Guatemala and Nicaragua are also warm and friendly.  In fact, most of Latin America is positively emotional.
Please contact us to learn more about living and buying property in Costa Rica.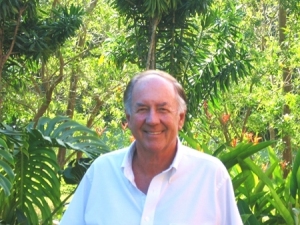 Chris Simmmons
Canadian Chartered Accountant
Member of NAR and CGAR
Broker/Owner Re/Max Ocean Surf Tamarindo
Owner Re/Max Coco, Hermosa and Panama
FEATURED LISTING:  La Perla Tamarindo Condos