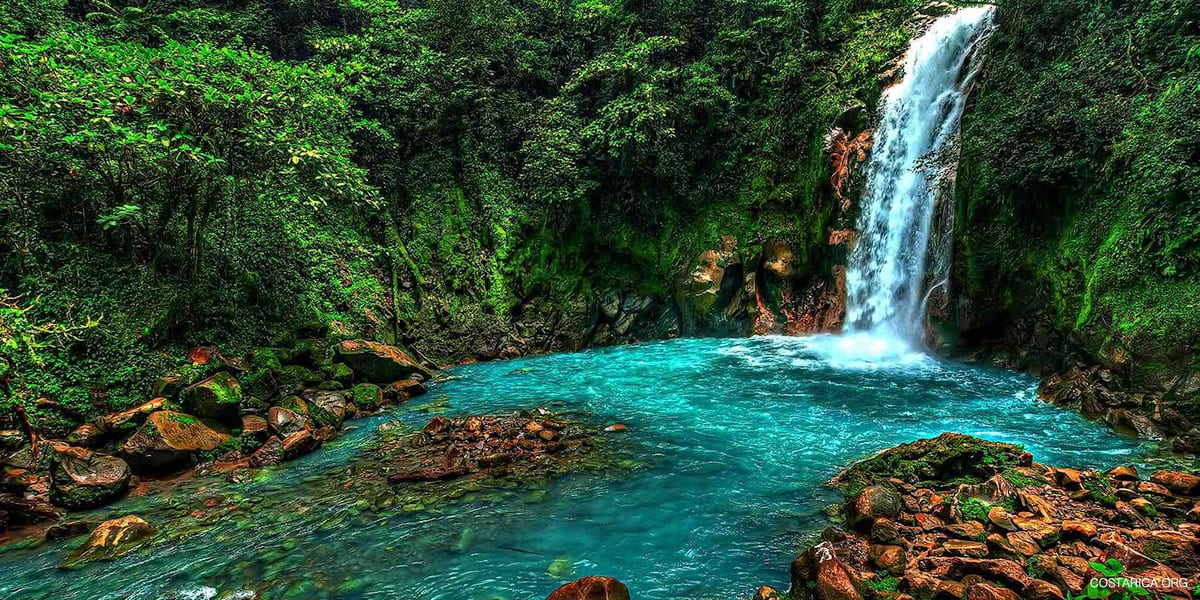 Costa Rica's landmass comprises only 0.03% of the earth's size and yet we are home to 5% of the world's biodiversity. This makes our country recognized world-wide for its conservation of nature and particularly for its amazing system of protected areas all around the country. Back in 1969, Costa Rica first National Park system was created. This was a result of a draft project that was proposed amongst the members within the MAG (Ministerio de Agricultura y Ganaderia), the Ministry of Agriculture and Livestock. This project turned into reality when a few other government entities, such as the Ministry of Environment (MAE) and the Ministry of Forestry and Wildlife, got involved and put together and actual plan on how to determine the areas needed to be protected and claimed as National Parks all over the country.
Twenty six years later, in 1995, because of certain different factors that weren't bringing the best results, the government decided to unify the departments of each institution in charge of managing the National Parks, and created one single separate entity to be in full control of both the National Parks and the Conservation Areas. This entity's name is SINAC (Sistema Nacional de Areas de Conservación) and is our National System of Conservation Areas. Under this new system, Costa Rica was divided into 11 Conservation Areas and 28 National Parks making the SINAC the only institution responsible for the general supervising and proper management of these areas. However, I said they provide "general" support because each of these areas are independently funded, meaning they are the only ones responsible for their own capital resources, doing their own advertising and publicity to attract tourism to their areas, hiring and paying their staff, amongst many other things. This is something that pushes each protected area to do their best to attract the tourism to engage in adventures, and learn more about the local culture and agriculture of each area in beautiful, lush, Costa Rica. 
Located right in our popular area of Playa Tamarindo & Playa Grande, and as part of the Tempisque Conservation Area, we have Marino Las Baulas National Park. Founded in 1991, this protected area makes its mark in "Turtle Nesting", an event that has become quite popular in our area for tourists and researchers. They experience going on an excursion late at night or at very early hours of the a.m, and witnessing the beautiful sight of new born turtles crawling their way into the deep waters of the Pacific Ocean.
Many of us, Costa Ricans, feel blessed to live in such a culturally rich country and province as Guanacaste. We are surrounded and stunned by so much nature on a daily basis, definitely making "living in paradise" a true fact more than a slogan. Below you will find my personal favorite suggestions on Conservation Areas and National Parks in and outside of Guanacaste that I've had the pleasure to visit myself:
Parque nacional Corcovado

Parque Nacional Braulio Carrillo

Reserva Biologica Carara

Parque Nacional Volcan Poas

Parque Nacional Manuel Antonio

Reserva Biologica Monteverde

Parque Nacional Volcan Irazu (Sector Prusia)

Parque Nacional Volcan Tenorio
I hope you will have the chance to come and enjoy those beautiful areas that make Costa Rica so rich! 
Derrick Rowland, RE/MAX Administrative Assistant