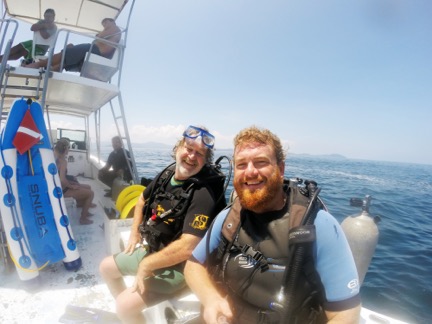 If you an avid diver thinking about relocating to Costa Rica. Guanacaste is an excellent destination for scuba diving. Year around warm waters and a huge array of sea life here is absolutely amazing! 
I am from Florida and used to dive a lot in the keys and southwest Florida. It definitely has its beauty, but its nothing like what we have here. These pacific waters are teaming with all kinds of beautiful creatures and sea life. There are huge schools of different species of fish ranging in size from small to huge. There are also massive schools of Rays that pass through the area. (nothing like swimming in a huge school of fish and go face to face with a sea turtle or shark on the other side. It's an unforgettable experience and I love it, So grateful to have this at my door step living here in Guanacaste.  Diving is a great clean fun activity for all ages!
The dive location here in our area of Guanacaste (Tamarindo/Flamingo/Potrero) The archipelago of rocky islets called Isla's Catalinas just offshore from Flamingo about 6km, just a short boat ride to these gorgeous rock formation, an absolutely stunning vista. The Bat Islands are one of the premier scuba diving destinations in Costa Rica. Located in the far north of the Guanacaste off the coast of Santa Rosa National Park. The unique area is protected as a Costa Rica marine preserve by Costa Rica as part of the national park. The Bat Islands are full of marine life. For divers, the area is most famous for the encounters that you can have with the very large Bull shark!
The Costa Rica pacific diving season starts late April and goes on through until November. These months are great as the conditions are the best, the water is the clearest and all around great for diving. August, is the prime month as it's the best time to encounter humpback whales and huge Manta Reys, which are my favorite. If you are looking highly experience five-star instructors to get certified, or a great dive mask that is very familiar, and someone who knows every name of fish and creature you will see in these waters, I highly recommend getting in touch with Natasha Torres for an unforgettable diving experience. Also for the beginners who want to try a scuba diving experience without getting fully certified there is now Snuba Costa Rica with Michael Wunderlich.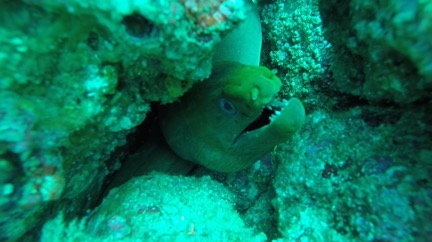 Snuba is a form of surface supplied diving that uses an underwater breathing system developed by Snuba International.  The swimmer uses swim fins, a dive mask, weights, and diving regulators as in scuba diving. Instead of coming from tanks strapped to the diver's back, air is supplied from long hoses connected to compressed air cylinders contained in a specially designed flotation device at the surface. Snuba often serves as a form of introductory diving, in the presence of a professionally trained guide, but requires no scuba certification.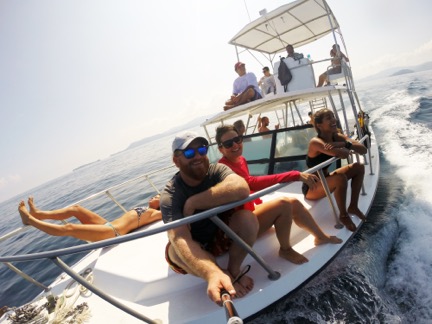 For more advanced dives and liveaboard dive expeditions; Costa Rica is home to Isla De Cocos. Where they filmed some shots in movie blockbuster Jurassic Park. This National Marine Park is located 342 miles southeast off the Coast of Costa Rica. The famous oceanographer Jacques Cousteau visited the island several times and in 1994 called it "the most beautiful island in the world". Thanks to the breathtaking marine life in its waters Cocos Island was named one of the best 10 scuba diving spots in the world by PADI (Professional Association of Diving Instructors) and a "must do" according to diving experts. Come to Costa Rica and let's go DIVING!  Pura Vida! (Pure Life).
If you would like to have more info, feel free to send me an email! derrickpoelsma@gmail.com - Derrick Poelsma