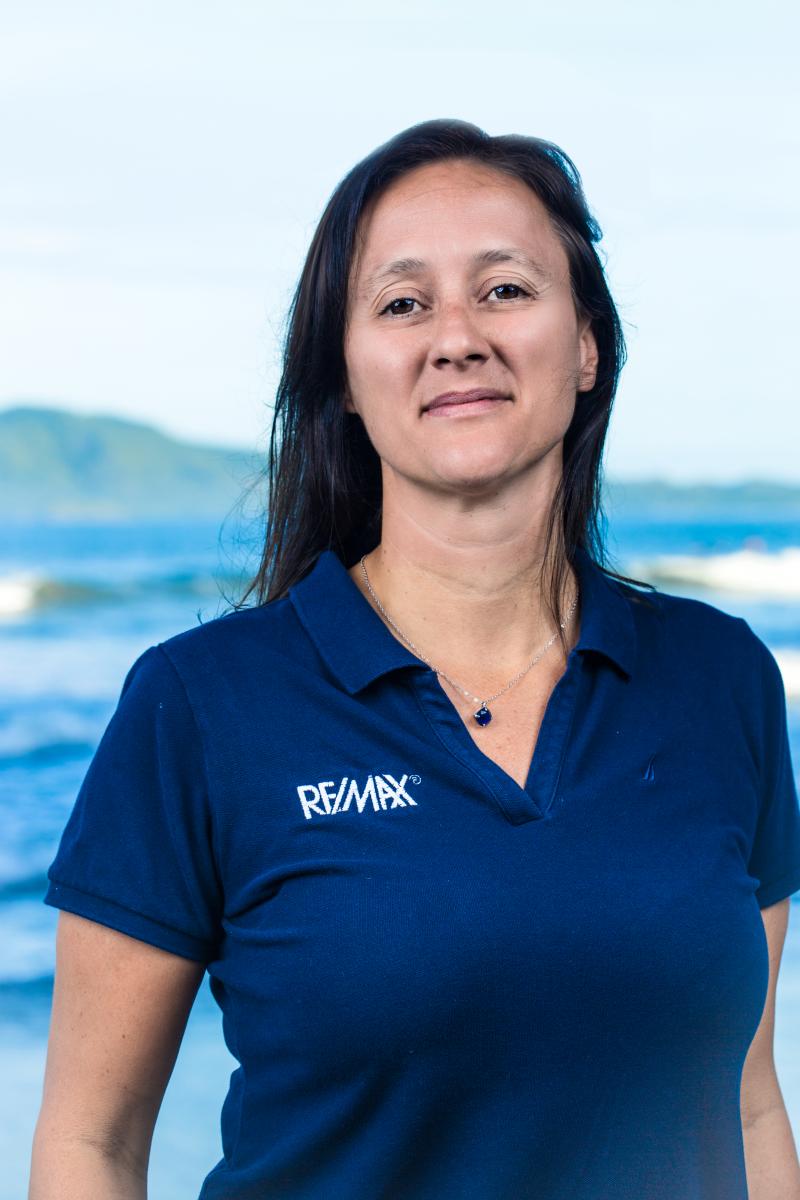 Isabelle is the Broker/Owner of RE/MAX Ocean Surf and Sun of the Tamarindo office. She relocated to the area from Canada in 2011, where she had owned a construction company that specialized in high-end residences for more than 12 years. She also belongs to CRGAR and NAR and is a multiple RE/MAX award winner. Isabelle speaks English, French and Spanish. 
Why living in Playa Tamarindo? 
For the lifestyle! Our love for Tamarindo began in 2008. At the time, my husband and I were looking for a holiday destination to spend some good time with our son. Our number one priority was the weather, like all those who take vacations in winter and coming from "Nordic" countries. We also wanted a less popular destination for North Americans, yet still accessible without being too far. We searched online and our eyes felt on one of the smaller countries, Costa Rica. We saw our next vacation destination, but more, where we would move and live another life. 
Amid all other beach town in Costa Rica, we chose Playa Tamarindo as our home for the warm weather and sun year round, the accessibility within minutes to the best beaches of the country, the friendly people and the vacation atmosphere year right amongst many things. Living in Tamarindo is also very convenient. Walking to the beach to watch sunset every day is part of our daily lives, as well as walking to our office or to a restaurant to meet friends on the beach. 
We also were looking at International Schools for our son when we moved here. Having CRIA within 20 minutes has definitely been an important criteria in our decision, as well as the short distance to Liberia Airport. 
What do I like the most in Playa Tamarindo? 
The diversity in our community! We have people of all age, nationality, color, religion and speaking many different languages. We also have a mix of retirees, couples in their 30's-40's-50's, young families with kids, young surfers in their 20's and 75 years old surfers. It is incredible to be surrounded by such diversity and yet, all looking for the same experience: the beach and surf town lifestyle. None of us were born in Tamarindo, we all chose to move here. Somehow, we are all happy to be here. We often hear from people visiting how people are happy in town, I guess it reflects in the overall ambiance, creating a very positive vibe. It feels good to be here!
Tamarindo offers the best of all worlds. We have the comfort and services of a big town, such as dentists, doctors and 24-7hr open clinics, grocery stores, banks, hair dressers, boutiques, shops, restaurants, and at the same time, we still live in a little beach town surrounded by tropical forests and the best beaches of the country. The business owners are mainly foreigners so everybody provides a different piece of culture to our community. We have so many good restaurants to enjoy: Italian food, French Cuisine, Asian food, Mexican food, Costa Rican cuisine and many more. 
In our free time, we spend a lot of time around our pool, walking on the beach, mountain biking in the back trails of Tamarindo, riding our Kawasaki side by side along the dirt roads all over the area, sometimes riding waves on the different beaches around or just "chilling on the beach" as we call it. Simple things, yet very significant in our lives and with big effect on on our well-being.
My husband and I are often told that we are "living the life", referring to our move to Costa Rica, or maybe as a reaction to the joyful expression people recognize on our face. Maybe it's because they are relaxed and finding physical environment so appealing – the weather, the tropical flora and fauna, the animal sounds that they hear, the sweeping sandy beach. Well, I admit that our move to Playa Tamarindo has exceeded all expectations and proved to be one of the best things we've done individually and as a family. 
If I can help a family moving here and living the dream as we do, I'll be more than happy to be of service :)