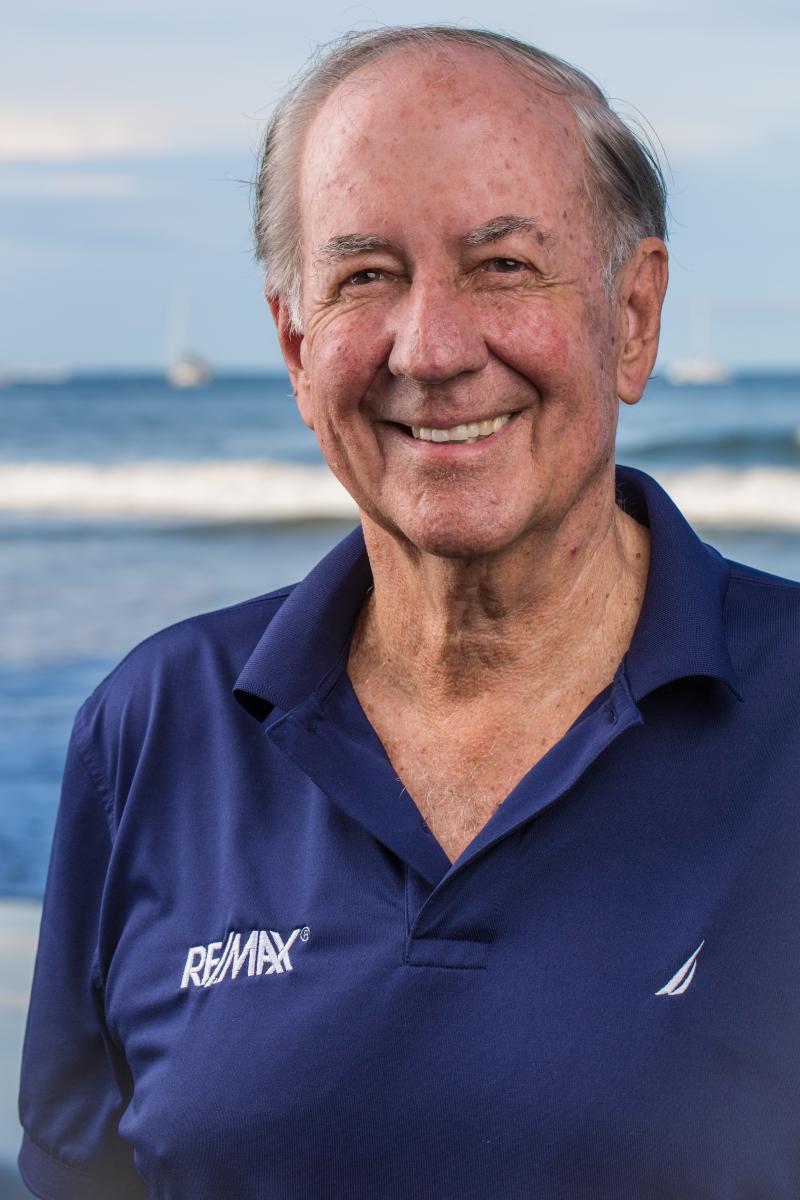 Chris Simmons is a Canadian Chartered Accountant who has worked in England, USA, and Canada. His professional experience includes forensic accounting for the Royal Canadian Mounted Police and managing criminal law firms in Vancouver. Chris relocated to Costa Rica with his wife Bonnie and their family over 15 years ago. Chris is a Certified International Property Specialist, and is a multiple RE/MAX award winner including Broker/Owner of the Year. He also belongs to CRGAR, and work in team with his daughter Lisa Simmons. They both speak English and Spanish!
Why living in Reserva Conchal? 
Our family relocated from Vancouver, Canada to Costa Rica's Guanacaste coast nearly 25 years ago. We like to say we are half Canadian and half Costa Rican now, or in local lingo, CanaTicos. After travelling most of the country on our initial visit, we decided to settle in the Tamarindo area (In Reserva Conchal precisely) because we love the spectacular beaches – some of the finest in the world – and the dry climate with more than 2700 hours of annual sunshine. As ex-Vancouverites we were not seeking a daily rainforest experience. That said, if we miss our beautiful albeit rainy hometown, in less than 3 hours we can be in Costa Rica's pristine rain and cloud forests at Monteverde.
We have been fortunate enough to live in the Reserva Conchal Beach and Golf Community, ideally situated between famous Tamarindo and Flamingo, for the last 15 years. We enjoy 2,300 acres of tropical living that includes a fabulous five-star owners' beach club with a fitness center, pool and spa, multiple restaurants, PGA Latin America Tour signature golf course, and two world class hotels – the Westin and W. The two best private schools on the coast – CRIA and La Paz - are located outside the gates and the International Airport at Liberia is just 1 hour away.
Although it's amazing to enjoy such luxurious infrastructure, we can definitely say that the best part of living in Reserva Conchal is waking up every day immersed in nature. Reserva Conchal is set on unspoiled Conchal Beach, with white sand and turquoise waters that are perfect for swimming or snorkelling. Driving vehicles of any kind along the beach – quads, motorcycles or cars - is strictly prohibited which adds to the tranquility.  We spend many peaceful hours at Playa Conchal, paddle-boarding, strolling, getting a massage ($20/hour!), or just soaking in the warm water.
Reserva Conchal's Guerra de Leon 71-par championship golf course is Audubon-certified and resembles a large park with its natural wildlife corridors and native plants.
Set between tropical forest and the breathtaking Costa Rican coastline, the course offers exhilarating play in a magnificent setting. Reserva Conchal also features a 98 acre wildlife refuge that encompasses a range of ecosystems, including tropical dry forest, an estuary and a mangrove swamp. The refuge is home to 32 species of birds, 12 types of mammals, 8 species of reptiles, several amphibians and an incredible range plant life. Owners and their guests can explore the refuge's 2-kilometer trail on their own or with a biologist guide. There are more trails suitable for hiking, biking and running throughout the property. 
Reserva Conchal has 7 residential communities of homes, condos and lots with real estate in a variety of price ranges. The neighborhoods are separated by lush indigenous plants and trees that offer shelter to native wildlife. We are often visited by howler monkeys, exotic birds and ring-tailed coatis. Just this month, we had the thrilling opportunity of seeing an anteater (oso hormiguero or ant bear in Spanish) meander by our terrace.
If you are looking for the best of Costa Rica eco-living, then you've found your home at Reserva Conchal. We wouldn't live anywhere else!