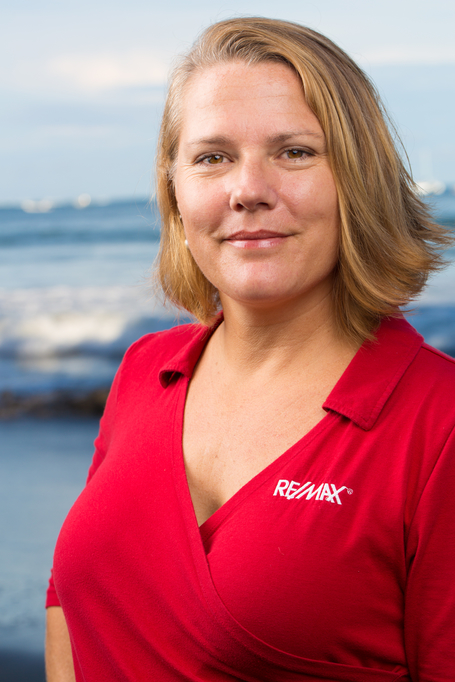 Stacey has been in Costa Rica for many years. Her experience with building The Monte Perla condos is a big plus! She's very active at Tamarindo Church and volunteers a lot in the community with kids! Stacey speaks English and Spanish! Stacey Watson ~ RE/MAX Agent, Playa Tamarindo
Why living in Playa Tamarindo? 
Tamarindo was once known as a "sleepy" little fishing village in the pacific northwest of Costa Rica….. well, not anymore! Although there are local fishing boats strewn across the sandy shore and lots of local Costa Rican feel here, Tamarindo has transformed to become a vibrant international community offering the best of Costa Rica and the world, right at your fingertips.
Tamarindo is known for its world class surf and beach. With expansive white sand beach and small out cropping's of reef, this makes for a beach lovers paradise. The water enthusiasts love Tamarindo for the surf, skim boarding, open water swimming, sailing, paddle boarding, kite surfing and boating. There is also a rich estuary full of wildlife to explore. Nature lovers love it for easy access to back woods trails and mountains to hike or ride through and enjoy. For the health nut there are organic stores, many Yoga and Pilates studios and well as Jujitsu and Cross Fit, areal silks and many other physical fitness options to participate in. If you are looking for a spiritual renewal there is a variety of places to worship, like Tamarindo Church and others as well as mediation and retreat locations close by.  
What do I like the most in Playa Tamarindo? 
What I love most about Tamarindo is the eclectic community. The dynamic and diverse community of Tamarindo boasts dozens of cultures from around the world. Each one offers a unique quality to the town making it feel as if you are in the center of culture yet set in a charming and quaint beach town. It's not unusual to hear a handful of different languages spoken as you go about town all in one day. My children have been born and raised here and go to school with kids from over 25 different countries in addition the CR. There are over 60 international restaurants providing local and international cuisine that ranks some of the most delicious dishes in all of Central America. There are local artists bringing you the best and boldest creations of clothing, jewelry and art design. You can experience some of this at our Thursday Night market where foodies, artists and musicians gather to share their wares. Also, the Saturday morning organic market is another opportunity to enjoy a taste of Tamarindo and buy locally grown organic produce as well. There is a sweet blend of local Costa Rican hospitality mixed with globally inspired creativity that makes Tamarindo one of the most unique cultural communities. The international and national locals are friendly and kind and very welcoming. It is very easy to make friends here and most likely they will become family too.
Life in Tamarindo is for folks who like "in town" living. It is easy to walk everywhere and get to know all the people in town. There are banks, pharmacies and grocery stores in town. In addition to lots of entertainment options from restaurants to bars, movie theatre and lots of adventure such as ATV's, beach horse back riding and zip lines. Town center you will find a fun family park with a large Skate park, basketball court and grand children's play area. This is a great place to gather and enjoy family life with others in the community. Tamarindo is a safe and affordable place to enjoy friends, grow your family and meet people from all over the world in addition to connecting with the beauty of nature. It truly is a unique town offering a lifestyle that is laid back as well as enriching and very fulfilling. I welcome you to come see Tamarindo through the lens of a local and join us in building a great community together!