Playa Tamarindo is not only popular amongst tourists, surfers and investors, but it is also the center of attention for many big event-producing companies that target our beautiful beach and town. It is one of their desired and strategic location to gather as many people as possible and make it a successful event. 
SEPTEMBER 2019 ~ Tamarindo beach has always been home to the popular Global Sport Beach Marathon. Tamarindo has hosted the event in the past and 2019's edition is switching it up by going just a little bit more to the north to our quaint community of Playa Flamingo. Many athletes, including wheelchair-runners from all over the country, patiently wait for this event. The Sport Beach Marathon takes place every September to go hand to hand against the most qualified and professional international and national runners, and with the expectation of meeting their physical goals and raising their bars higher.
DECEMBER 2019 ~ On Christmas and New Year's weeks, Tamarindo is already full of nationals and tourists that are visiting the area to celebrate the Holidays. For this reason national production companies take advantage of this opportunity to throw different parties and concerts right on the sands of Tamarindo Beach. Big stages are set up a few days in advance and the most popular national artists and bands gather here to welcome the New Year with good energy and celebrate with good music! Definitely a time to enjoy with your loved ones.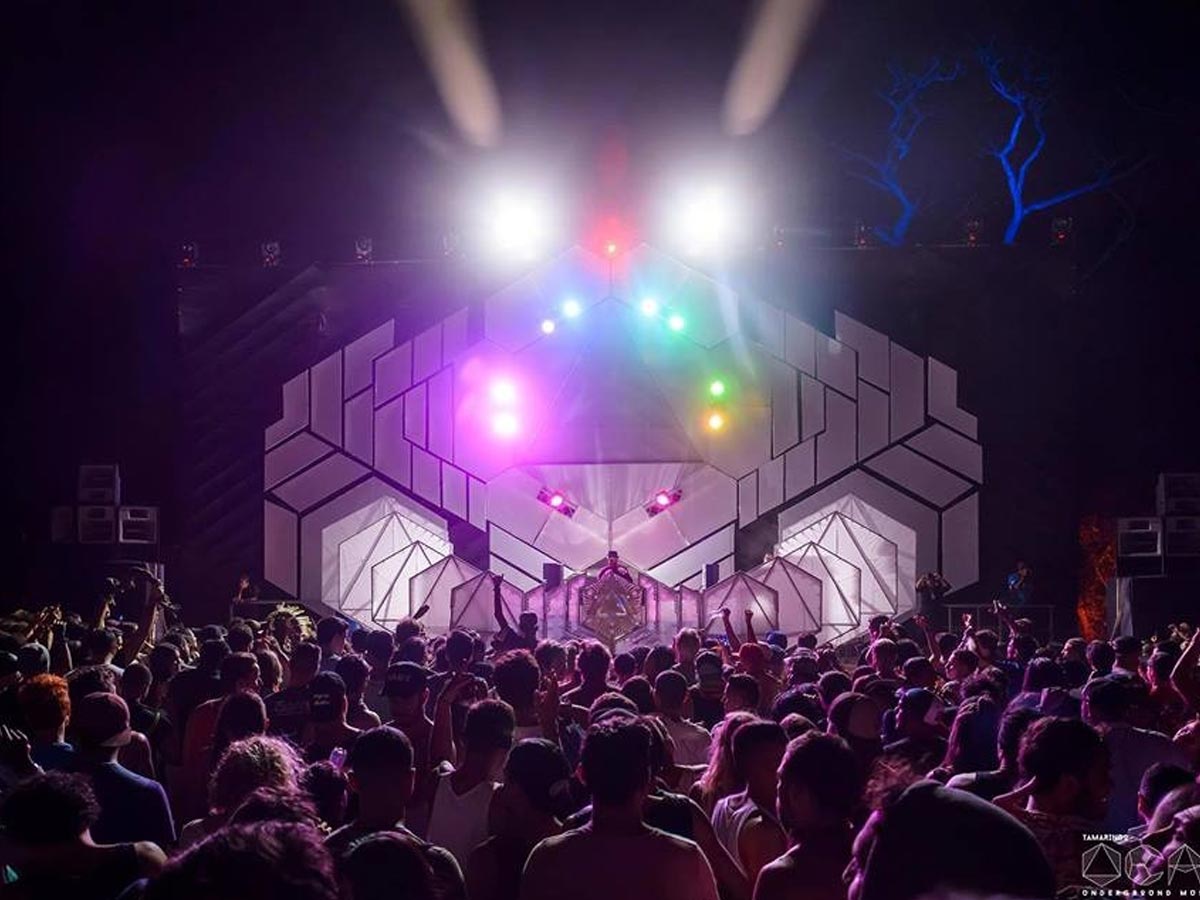 JANUARY 2020 ~ Among the different types of events, electronic music and art festivals have made their way into our community over the last couple of years, with a very successful outcome. The most renowned one so far and also locally produced by residents of our community goes by the name of Ocaso Festival. A 5-day electronic music and art festival that has taken place in Tamarindo every January since 2016, with wonderful reactions from the local and international public. Ocasa Festival is making its name heard world-wide more and more year by year. The festival lines up very important names in the DJ's world which is one of the reasons it has so many attendants. The festival takes place in different venues in our community, as well as in the hills of Santa Rosa for the two main events, located only 10 minutes from Tamarindo center. Ocasa Festival's next edition in Costa Rica will be from January 9th to January 12th, 2020, in Playa Tamarindo.
JANUARY 2020 ~ A new addition to the mix and a highlight of Tamarindo's entertainment events for the upcoming 2020 is the BPM Festival. A world famous and very powerful electronic music festival and production team that travels all over the world taking over class-A venues all over Europe and America. The popularity Tamarindo has gained over the last few years and BMP Festival chose Playa Tamarindo for this amazing music festival. BPM Festival will be held from January 15th to January 19th, 2020, hosting thousands of people that will drive to Tamarindo or fly into Tamarindo for this wonderful experience, raising our name even higher and generating lots of revenue for the community.
FEBRUARY 2020 ~ Papagayo Golf & Country Club, 15 min. from Playa del Coco, is host to the Annual Costa Rica Blues Festival every year and this 9th edition of 2020 is waited by many fans. It will be held from February 14th to the 16th, 2020. Leon Jay, The Midnights, Donnie Walsh and the Leatherbacks and Balck Beat DJ will be performing. 
MARCH 2020 ~ CEPIA (local non-profit association) along with Robert August's Surf Company organized  2019 the first edition of Tamarindo's International Surf Film Festival. A two-day festival that gathered surf fans and local and international surfers to enjoy classic surf films and recently produced short films. The Tamarindo Surf Film Festival is an event to show the support to the culture and the community, and the event has been a real success. The next edition will be held in Playa Tamarindo on March 6th-7th, 2020.
Come down and find out what else our community has to offer!