So you want to come to the Golden Coasts of Rica? Well it's your lucky day because this goal has become more attainable than ever before! The avenues and modes of transportation available even within the last year are making that process far easier to facilitate, which means that ultimately it is much more convenient to see the places and properties you may want to think of buying or investing in. It's one thing to just visit here once as a tourist, it's quite another endeavor to travel here frequently.  What are your options? Is it convenient?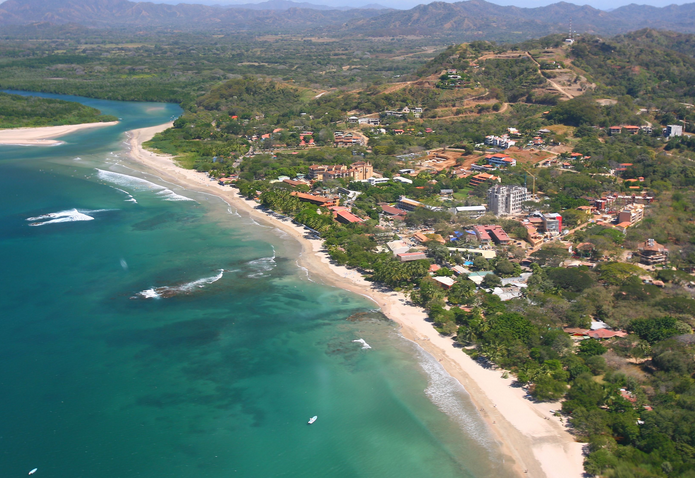 Perhaps I can shed some light on the subject and get you to our office here in Tamarindo as speedily and comfortably as possible. 
The Daniel Oduber Quiros International Airport in Liberia is the closest airport to the Guanacaste region and has recently added several new carriers and flight times to its list of those that are providing direct flights: Jetblue, Alaska Airlines, Southwest, Delta, United, American, Air Canada, Avianca, Westjet Copa, TACA/LACSA to name a few. This being the case, for many of you, it might make more sense or may be more convenient to arrive in San Jose since more major airlines fly directly into the Juan Santamaria International Airport from around the world: Delta, Southwest, Alaska, American, Jetblue, Spirit, United, Copa, Avianca, Air Canada, Aeromexico, Interjet, Volaris, Condor, British Airways and Westjet to be precise.
Let me let you in on a little secret-It's not as far or as hard as you may think to get from there to Guanacaste if you know about two small airline carriers, Sansa and Nature Air. These lesser known options can get you here in less than an hour from San Jose.  In fact, I recently had the opportunity to fly with Nature Air for business and found it to be a ridiculously enjoyable experience.
Just a few of the Benefits Include: 
Express line Security at the airport
Amazing views of Costa Rica
A Unique and Adventurous mode of transportation
Greatly reduced travel time to Tamarindo and/or Guanacaste
On top of all of this if you become a resident of Costa Rica, as I am, you can even get discounted rates with both of these airlines making it an even more viable option for frequent travel.  How does one become a resident of Costa Rica?  One option is to become an Inversionalista or"an individual who makes a direct investment in Costa Rica of at least US$200,000.  The investment can be made in any type of business or in real estate... This type of investment can include the purchase price of a home in Costa Rica for personal use, and the purchase of land held for future development, or for preservation, including ecological, environmental or watershed preservation purposes."
http://www.remax-oceansurf-cr.com/costa-rica-residency
So we've come full circle and when its time to travel to your very own home, piece of land, or invested business its a win/win situation. The fact is that as Costa Rica becomes a more accessible and conveniently traveled country the real estate market will only become more desirable as a result.