COSTA RICA PROPERTY SEARCH
Flamingo
Flamingo Beach Costa Rica
Dramatic setting with white sand beach and ocean view Costa Rica homes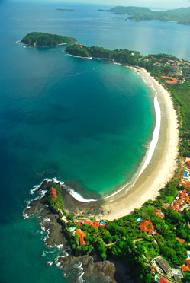 Flamingo Beach in Costa Rica offers a dramatic setting reminiscent of the Mediterranean, with ocean view homes clinging to two large points separated by a long, curve of white sand. Flamingo Beach property is on the upper end of the market, with beachfront or ocean view estate homes and luxurious Costa Rica condos.
Flamingo beach offers great snorkeling off the north and south points, and is an excellent swimming beach with small waves most of the year. This spectacular beach is also known for its sportfishing and diving, and is the site of a proposed Costa Rica Marina. As a result, sailboats and sunsets charactize many views.
Flamingo Beach Amenities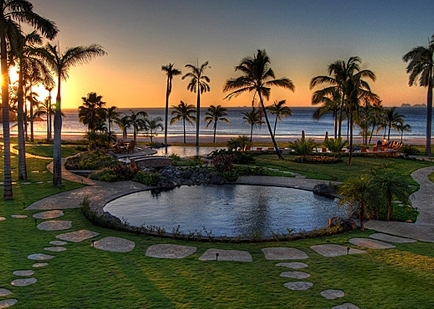 The small town is situated on the North Point, which overlooks both Flamingo and Potrero beaches. There is a grocery store, several restaurants and some charming shops. The area is mostly residential, so those looking for more options for dining or shopping will usually travel into Tamarindo - just 20 minutes south by car. CRIA School (previously called Country Day School) and La Paz Community School are situated about 10 minutes from Flamingo beach, and the Liberia airport about 45 minutes.
Popular Community